 복부인 - 부동산 종합 관리 및 임대관리 Apk v3.3.8
App Name:

복부인 - 부동산 종합 관리 및 임대관리
3.3.8

for Android
Updated on
Sun Oct 09 04:09:20 CST 2022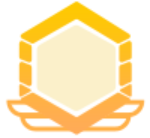 6.0 The description of 복부인 - 부동산 종합 관리 및 임대관리
Babin makes real estate more convenient for everyone in Korea
Apartments, villas, tenements, sale rights, studio rooms, officetels, shopping malls, offices, land, and areas of interest
We can help you manage it.
1. Apartment transaction price
You can check the actual transaction price of your property or interest complex at a glance.
2. Real Estate Schedule Management
By registering monthly rent deposit, jeonse maturity, sales schedule, tax payment, and additional schedule
You can manage real estate related schedules.
3. Real Estate Calculator
Calculating real estate tax, do not go looking for it, solve it at once as a bastard person.
You can directly calculate loans, acquisition tax, property tax, general real estate tax, global income tax, corporate tax, capital gains tax, brokerage fee, attorney fee, etc.
In the case of capital gains tax, if you have registered the property with the person who purchased the apartment, the correct capital gains tax will be calculated through the database of the person who purchased the apartment.
4. Investment history
Check when I bought and when I sold,
View your investment history and check successful and failed investments at a glance
5. Real Estate Information
You can check real estate news, subscriptions, trends, etc. updated daily.
Korea's only real estate personal asset management service,
We will do our best to provide a more convenient service.
Official site: https://www.mrsbok.com/
Blog: https://blog.naver.com/mrsbok_2019
Cafe: https://cafe.naver.com/bokwoman
Facebook: https://www.facebook.com/mrsbok2019/
Instagram: https://www.instagram.com/mrsbok2019/
Naver TV : https://tv.naver.com/mrsbok
YouTube: https://www.youtube.com/Bobin TV
(Check out how to use the Abdominal App on YouTube)
Babin Co., Ltd.
Service use inquiry: 1566-0159
Email:
[email protected]
——Uploaded by the user
Show More

Category: House & Home Publisher: (주)복부인 Requirements: Andriod 5.0+ Publish Date: Sun Oct 09 04:09:20 CST 2022
Show More Hide

복부인 - 부동산 종합 관리 및 임대관리 3.3.8 Update
Updated on 

Sun Oct 09 04:09:20 CST 2022

- 2주년 이벤트가 시작되었습니다.
- 그 외 버그 수정 및 성능이 개선되었습니다.
Show More Hide

Reviews (0)

Write Review No content~