 ANYCHAT - Smart AI messenger Mod Apk v1.0.9
App Name:

ANYCHAT - Smart AI messenger
1.0.9

for Android
Updated on
Mon May 23 21:45:37 CST 2022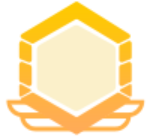 6.0 The description of ANYCHAT - Smart AI messenger
ANYCHAT will be starting its global service.

ANYCHAT enables unprecedented accuracy and speed in translations, with patented translation AI systems at its core.
ANYCHAT currently supports 14 different languages and is planning to support over 30 languages in the future.
Our goal is to make it easier for people all over the world to communicate by using ANYCHAT messenger.

* A fast and accurate translator: ANYCHAT's patented real-time translating engine can quickly and accurately translate multiple languages.

* An AI translator that learns: With real-time machine learning technology, ANYCHAT's AI translation continues to learn and grow.
In particular, it supports neologism as well as dialects, and analyzes the sentence structure to provide the best translation for each situation.

* A secure chat room: Users can easily communicate with someone who has not installed ANYCHAT via a QR chat room, and all conversations in the QR chat room are deleted at the end of the conversation, leaving no record.

A seamless experience for chatting with people in another language: ANYCHAT values the goal of allowing people around the world to communicate through language barriers, even considering the integration of ANYCHAT in both online and offline interactions.

* Supporting 14 languages at launch, with plans to support 30 more in the future.
Currently supporting: Korean, English, Chinese, Japanese, French, German, Spanish, Russian, Thai, Vietnamese, Indonesian, Arabic, and Tagalog.

Main Functions
- Support for automatic multilingual translation into the language selected when configuring the chat room's language settings.
- Supports high-quality AI translations
- Deletes all messages in the chat room.
- Add friends [Sync with Contacts and invites]
- Uses emojis and emotes in chat
- Able to attach files [photos, videos, files, links]
- Immediately converse with another user via QR chattingPermission Access

[Required Permission Access]
- Storage: Used to store and send photos, videos, or files.
- Phone: Used to maintain the verification of the device.
- Contacts: Used to retrieve friend's information from your contacts.

* If you are not in a Wi-Fi environment, data charges may apply; therefore, it is recommended that you sign up for and use a data-only plan.
* We recommend using a device that supports Android 6.0 or higher for a stable experience.
If you like this game, you can try to play the similar games below:
——Uploaded by the user
Show More

Category: Communication Publisher: anychat Requirements: Andriod 5.0+ Publish Date: Mon May 23 21:45:37 CST 2022
ANYCHAT - Smart AI messenger 1.0.9 Update
Updated on Mon May 23 21:45:37 CST 2022

[Update Contents ]
1. Advanced translation of multi-lingual AI Deep Learning
 a. AI Deep Learning Advancement Task 1st Update with New Words and Dialects
2. Convenience improvement items
 a. Improves loading speed when running APP and moving content for a challenging environment
 b. Improve alarm UI/UX
 c. Added vibration on/off selection function
 d. Complete server structure optimization tasks
  - Optimize server structure to reduce server load
3. Fix various bugs
Show More

Reviews (0)

Write Review No content~