 Bible Verse of the Day Mod Apk v1.2.6
App Name:

Bible Verse of the Day
1.2.6

for Android
Updated on
Tue Nov 22 00:37:27 CST 2022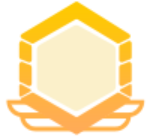 6.0 The description of Bible Verse of the Day
Bible verse of the day is a free offline Bible study tool that people can study and learn bible verse.

This bible verse app is the one that gets you closer to God and learns god's word.

Bible verse of the day is a fast, light, free offline bible verse tool for your daily study. It allows you to stay connected with God with various bible verse and get an immersive experience for your daily prayer.

Bible verse of the day with Bible Promises was developed to eliminate the need of searching online when you need quick bible reference of bible verses to certain topics or situations.

The Bible is full of God's promises and reminders that He is faithful. Let this powerful list of God's promises teach you more about His incredible character. Reflect on this rich collection of promise quotes to help you in whatever you're facing today. Take encouragement from the truth that God is with you.
When things get tough, it can be easy to focus on ourselves and our difficulties. Read these Bible promises about who God is and let them lift your eyes away from your own situation to the God who is infinitely good.

Bible verse of the day is a free application which brings you the most popular verses, quotes and passages from the Holy Bible about:

- Ascension
- Angels
- Baptism
- Beauty
- Children
- Clothing
- Compassion
- Courage
- Dependence
- Desires
- Encouragement
- Eternal life
- Evangelism
- Faith
- Family
- Forgiveness
- Freedom
- Generosity
- Giving
- God
- Gratitude
- Grace
- Harvest
- Healing
- Heaven
- Hope
- Honesty
- Humility
- Inspiration
- Jesus
- Joy
- Marriage
- Miracles
- Obedience
- Patience
- Promises
- Protection
- Reward
- Receiving
- Sacrifice
- Sadness
- Seeking
- Self-control
- Selfishness
- Sickness
- Spirit
- Strength
- Temptation
- Transformation
- Trust
- Truth
- Understanding
- Weakness
- Widows
- Wisdom
- Work
- World
- Wine
- Worrying

...and much more

God, the Giver of Life, offers us hope and wisdom for every moment of life.
In Bible Verses for Every Case, You will find scripture for whatever situation you are facing, and receive the comfort and assistance that God is offering to you.

Are you depressed? Or angry? Do you need Comfort?
Do you need verses for Family, Personal Growth or even how to handle Shame?
You can find the perfect word for you on Joy, Peace, Salvation.
To be a Christian means to live in fellowship with God. God is a personal being and has made it possible for us to relate to him through Jesus Christ.

You will find the perfect word for you to lead your best life.
Stay blessed!
If you like this game, you can try to play the similar games below:
——Uploaded by the user
Show More

Category: Books & Reference Publisher: Alec_Games Requirements: Andriod 5.0+ Publish Date: Tue Nov 22 00:37:27 CST 2022
Bible Verse of the Day 1.2.6 Update
Updated on Tue Nov 22 00:37:27 CST 2022

Fixed bugs
Show More

Reviews (0)

Write Review No content~