 Blue Light Card Mod Apk v4.8.8
App Name:

Blue Light Card
4.8.8

for Android
Updated on
Tue May 10 02:37:22 CST 2022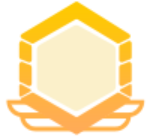 6.0 The description of Blue Light Card
We are Blue Light Card - the largest provider of online and in-store discounts for those working in the NHS, emergency services, social care sector and armed forces.

We know how hard you work so have partnered with local businesses and national retailers across the UK to provide you with 1000's of discounts, exclusive offers, fantastic giveaways and top competitions as a 'thank you' for all that you do.

So – whether you're meeting friends for a coffee, upgrading your phone, doing a spot of DIY or planning a family getaway – download the Blue Light Card app to find the discounts you love and save money every time you shop.

Your Blue Light Card app
===============

Quickly and easily find discounts to suit your shopping needs straight from the main screen. From discounts on all your favourite brands and exclusive updates on new partners and exciting offers, we've even included a virtual copy of your Blue Light Card to help you shop and save while out and about!

Highlights:

- Search - all search features are now in a single screen. We have a new 'Search by Phrase' option, 'Companies' showing an alphabetically ordered list with quick filter and 'Search by Category' which helps you find companies and offers grouped together.
- Near Me - we have made this even easier, which is hard as it is one of the most used features. There was always a list view, but it was hard to spot - so we've made it really easy.
- Favourites - now much easier to use and simple to understand, you can even change their order.
- Offer improvements - we have tweaked how we display each offer, for time limited offers we show an expiry caption that is easy to understand, for all offers we colour code and show the type of offer like High Street & Online. For offers you are likely to use in person we automatically add a quick access to your Virtual Card if you have one.
- Redeeming online offers - we have added a mini-browser with back and forward buttons so you do not accidentally come off the screen entirely (we understand how annoying that can be).
- Blue Light Card - you can get one of these directly inside the app and for members that have one we have a virtual card inside the app.
- Notifications - we will keep you informed of select offers, plus when we need update you about your account.
- Suggestions - we really value your ideas and your help in pointing out issues we may not yet be aware of - so we have added features in the app for you to quickly share them with us. This really is the fastest way to get things fixed or improved.

To qualify you must be:

- NHS
- Police force
- Fire service
- Ambulance service
- Serving armed forces
- HM prison service
- Coastguard
- RNLI
- HM armed forces veterans

Not sure if you're eligible? Find a full list of all our eligible services at: https://www.bluelightcard.co.uk/contactblc.php

Future Updates
===============

Our team are constantly working behind the scenes to help you do and save more.

Found a bug? Help us improve by get in touch with our Customer Services team via our Live Chat feature or by raising a ticket.

We are Blue Light Card. Here for you, because you're here for all of us.
If you like this game, you can try to play the similar games below:
——Uploaded by the user
Show More

Category: Shopping Publisher: Blue Light Card LTD Requirements: Andriod 5.0+ Publish Date: Tue May 10 02:37:22 CST 2022
Blue Light Card 4.8.8 Update
Updated on Tue May 10 02:37:22 CST 2022

We've improved the way you receive notifications to give you a better Blue Light Card experience. All members are now able to mass delete or mark all notifications as 'Read'.
To improve security, we're asking our members to add a mobile number to their account as an alternative way to log in should you experience access issues. We may also use your mobile number to provide you with important updates about your account
Show More

Reviews (0)

Write Review No content~