 Camera For IPhone 14 Pro Max Apk v1.9.1
App Name:

Camera For IPhone 14 Pro Max
1.9.1

for Android
Updated on
Fri Nov 11 20:02:01 CST 2022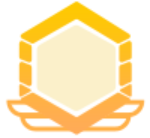 6.0 The description of Camera For IPhone 14 Pro Max
IPhone 14 Pro Max Camera is a HD Camera with features including filters and effects similar to that of Iphone 14 Pro Max camera. Capture and share good memories.


iphone 14 pro max camera app provides professional camera with awesome and cool features. We provide perfect editing, many beautiful modes, automatically focus, magical filters, face stickers, special shooting mode and filters.

If you have to use a mobile camera on daily basis, there is no need to have a photography experience and some high-quality camera with you. With the help of this Iphone 14 pro max Camera app, you can achieve your goal of taking the beautiful pictures in a more professional way.

Camera for Phone 14 Pro Max has several unmatched functions that allows the user click absolutely pixel perfect photos and the user experience is flawless.

Our app with OS 16 help those who are a fan of apple products, you'll get the same experience on your Android Phone completely free. It's an extremely wonderful app which is easy to use and has a user friendly interface. You can have the benefit of IOS 16 camera experience with our Camera for Phone 14 Pro Max.

Are you waiting to buy your dream phone with the camera features that only an expensive phone have?? Why wait! When you can get all those functionalities on your current Android Phone! Download our app Phone 14 Pro Max for the wonderful photos and selfies. No need to have another application for high quality video, you can have the same feature on Camera for Phone 14 Pro Max.

There are 3 different kind of shooting modes are available: Camera, Video and Square.
iPhone 14 Pro Max Video HD: Shoot a video that will be steady and in HD, you can also capture photo of any scenes you're watching on video.


The Iphone 14 pro max camera contains many unparalleled features that aids user to take pixel perfect photos.
Some of the features are:
a)IPhone 14 Pro Max Camera has Options to take photo remotely by making a sound.
b)IPhone 14 Pro Max Camera has Configure volume buttons and UI.
c)IPhone 14 Pro Max Camera has an Overlay a choice of grids and crop guides.
d)IPhone 14 Pro Max Camera has Panorama, including for front Camera.
e)IPhone 14 Pro Max Camera has Apply date and timestamps, location coordinates and custom text to pics.
f)IPhone 14 Pro Max Camera has Support for HDR with auto-alignment and and ghost removal and also Exposure Bracketing.
g)IPhone 14 Pro Max Camera has Noise reduction.
h)IPhone 14 Pro Max Camera has Low light and dark mode .
i)IPhone 14 Pro Max Camera has Focus bracketing mode.
j)IPhone 14 Pro Max Camera has Attachable lenses with up-side down preview options.
k)IPhone 14 Pro Max Camera app is completely free.
N/B: Some minor features may not be available on all devices as they depend on device's hardware or camera features.


This camera app uses all the principles of photography which are used by professional people, which helps users to get the best photo.

If you enjoy this iphone 14 pro Camera, please rate this app and share it with your friends as we are trying our best to make iphone 14 pro Camera better and more professional for you, your friends and your family to take cool photos.

Enjoy this iphone 14 pro max camera app to catch your life moments in a more beautiful way.
——Uploaded by the user
Show More

Category: Photography Publisher: Mahlon-Inc Requirements: Andriod 5.0+ Publish Date: Fri Nov 11 20:02:01 CST 2022
Show More Hide

Camera For IPhone 14 Pro Max 1.9.1 Update
Updated on 

Fri Nov 11 20:02:01 CST 2022

Bug Fixes
Show More Hide

Reviews (0)

Write Review No content~