 chemoWave: Cancer Health Diary Mod Apk v2.6.2
App Name:

chemoWave: Cancer Health Diary
2.6.2

for Android
Updated on
Sat Jun 04 08:06:17 CST 2022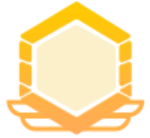 6.0 The description of chemoWave: Cancer Health Diary
ALL NEW: chemoWave Pro

Subscribe to chemoWave Pro and get a weekly summary of your data with insights and trends to help you take control and get better care. (30 Day Free Trial)

Discover what's impacting your ups and downs, see engaging charts with things like moods, symptoms, medications, activities, and sleep -- and share ongoing My Reports with your doctors to avoid side effects and improve your care.

---

chemoWave is a mobile application that helps cancer patients track their symptoms, medications, and activities. The app empowers people with cancer by providing insights that enable them to work more effectively with their support team and better control the side effects and symptoms they experience during cancer treatment and chemotherapy.

Cancer patients don't have to feel overwhelmed by chemotherapy any longer; because today, much can be done to control what they experience while undergoing cancer treatment. Many treatment side effects experienced during cancer (like nausea, constipation, fatigue, hair loss, loss of appetite, dehydration, depression, etc.) can be significantly reduced, if not eliminated altogether.

chemoWave is a virtual advocate for cancer patients, a companion helping them to do everything in their power to feel better.

chemoWave empowers patients to:

- TRACK: chemoWave makes it easy for you to keep record of your physical and emotional wellbeing during cancer treatment

- DISCOVER: Personal insights help you identify how your actions are related to your condition and symptoms experienced during cancer

- SHARE: A reliable account of your cancer treatment experience leads to better collaboration with care providers

chemoWave FEATURES:

- Update Your Overall Condition and mood.
- Log your activities, sleep, water intake, steps, meal, vitals, weight, temperature, appointments. Keep track of your logged entries in the calendar and home page.
- Track your Symptoms using the 5-point severity scale and list of 84 symptoms. Add your custom new symptoms.
- Schedule medications reminders, get reminded to take your medication with a push notification.
- Save your care providers, care taker contacts information and keep track of everyday wellbeing through the journal.

More FEATURES:

- Charts & Personal Analytics: chemoWave provides a comprehensive & unified understanding of a patient and his/her treatment experience enabling the identification of how his or her individual actions and encounters are related to significant shifts in their overall wellbeing or symptoms.
- Interactive "Smart" Charts, Automatically updated and personalized to your cancer journey
- Share Feature: Users are able to share their unique cancer treatment experiences with family, friends, or doctors.

- Correlation Insights: Personal Insights (based on a patient's own health data), and Global Insights (comparing how the patient aligns with other chemoWave users with a similar profile.) The Personal Insights report specifically identifies and highlights how each user's individual behaviors, activities and experiences are related to their symptom occurrences, moods and feeling better or worse. Simultaneously, Global Insights report delivers comparison data with other chemoWave users who have a similar profiles and diagnoses.
If you like this game, you can try to play the similar games below:
——Uploaded by the user
Show More

Category: Health & Fitness Publisher: Treatment Technologies & Insights Requirements: Andriod 5.0+ Publish Date: Sat Jun 04 08:06:17 CST 2022
chemoWave: Cancer Health Diary 2.6.2 Update
Updated on Sat Jun 04 08:06:17 CST 2022

- Bug Fix­es & Op­ti­miza­tion
Show More

Reviews (0)

Write Review No content~