 Cortical - Medical Speech to Text Mod Apk v1.1.25
App Name:

Cortical - Medical Speech to Text
1.1.25

for Android
Updated on
Sat May 07 08:35:42 CST 2022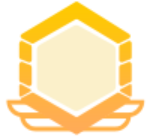 6.0 The description of Cortical - Medical Speech to Text
Dear Doctor/Resident,

Are you tired of typing patient notes or radiology, pathology lab reports ?
Cortical creates the notes as you speak them
- So doctors/residents can create lab reports way more quickly and with
minimum effort.
Access notes from your laptop or desktop
- You can seamlessly view and copy your notes using the link https://yogpatri.com/notes .
- This allows you to seamlessly copy them to word/notepad for printing or copy them to your hospital's EMR software.
Cortical is free to use. Give it a try.
---
Want to consult your existing patients online ?
Give appointments in slots
- Give appointments in slots. e.g 30 Apr, 3-6 PM token 11
- Unlike other apps, you donot have to wait between patients.
- consult all patients in a slot in single seating
Add assistants
- Assistants can take care of trivial tasks like taking payments in your upi, bank account etc, give appointments, explain medicine doses to patients, completing consultation once consultation and revisit period ends.
Send broadcast messages
- Broadcast messages help you to make announcements in case of delays,
emergency appointments etc.
- When you complete each appointment, other patients in the slot get notified. This allows them to estimate time before their consultation starts
---
Overall Yogpatri gives you a smooth patient queue management experience.
Patients can do the following using Yogpatri
- Track and share medical data. Count Baby Kicks, Track Vomiting,
Fever, Sleep etc.
- So chatting with doctor and sharing medical data can be done seamlessly in
the same conversation
Pregnancy Tracker
- Track Pregnancy and all related conditions like sleep,
- urination frequency, vomiting, water intake etc
Baby's Kicks Counter
- Count baby's kicks with a inbuilt stopwatch
View Daily Diary
- You can view the data you added in Daily Diary screen
Add Your Family Members
- You can keep track of health of your Mom, Dad, Spouse, Kids , Friends or anyone you would like.
If you like this game, you can try to play the similar games below:
——Uploaded by the user
Show More

Category: Health & Fitness Publisher: Yogpatri Requirements: Andriod 5.0+ Publish Date: Sat May 07 08:35:42 CST 2022
Cortical - Medical Speech to Text 1.1.25 Update
Updated on Sat May 07 08:35:42 CST 2022


- Add notes using dictation (Speech to text) and share with ease.

- Cortical automatically formats and styles your radiology/pathology report 
  so that it can be used directly for printing

- Access your patient notes from your desktop or laptop using the link
   https://yogpatri.com/notes

- Patient appointment, group practice and medical notes are made easy with Cortical

- autocomplete helps you add medical notes in less than half the time it take you to write on pen and paper

Show More

Reviews (0)

Write Review No content~