 Dictionary:Philosophical Terms Mod Apk v1.0.25.89
App Name:

Dictionary:Philosophical Terms
1.0.25.89

for Android
Updated on
Sat Jun 04 04:12:25 CST 2022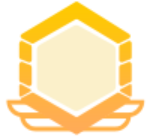 6.0 The description of Dictionary:Philosophical Terms
Dictionary - Philosophical Terms

The free application "Dictionary - Philosophical Terms" is very friendly, it has a beautiful and simple interface. The best choice for a pocket dictionary that is always at hand. What Are the Top Philosophical Ideas That Everyone Should Understand?

1. Introspection.
Introspection is one of the most fundamental necessities of trying to understand who you are and what your place in the world is. It should be necessary to everyone to explain to themselves in a satisfactory manner a) why they believe in what they believe b) is there a possibility of them being completely and utterly wrong in their conclusions. In addition, being able to examine your own internal process from a non-involved vantage point while it's happening is extremely helpful in creating a complete idea of your self-identity.

2. A sense of internal pluralism.
The mental landscape of the human mind is not a singular thing, it can be best described as a debate by an inconsistent committee of contradictory opinions. I dare say that most people don't realize that they have more than one internal voice, especially since it's considerably easier to go along with the conclusion of the most vocal one at any given time. Just recognizing the fact that you do indeed have, as it were, an angel on one shoulder and a devil on the other, helps to give you a sense of who you really are.
Just for clarification, I'm not talking about hearing voices. I'm talking about the fact that there are different parts in a person's mental make-up, otherwise there wouldn't be much sense in the idiom "to argue with oneself" or in the concept of self-doubt. The non-involved vantage point that I mentioned earlier basically means that a part of you notices when you're arguing with yourself and can observe the process.

3. Solipsism.
For any of this to make sense, every adult person should have a satisfactory rational explanation as to why they can say that an external world beyond their own internal world exists in the first place. Without having done so, one's opinions on the external world seem rather pointless to begin with, so it is an essential foundation to build everything else on.

4. Relativism
Once you start with introspection, and realize the possible fallacy that you're unwittingly committing by downplaying those of other people, you quickly run into the possibility that everything you think and believe might be utterly and completely wrong, or at least not as absolute as you previously thought. This usually results in either taking a healthier perspective regarding your own opinions or a full-blown existential crisis.

5. Existentialism
A friend of mine once said that you can't really call yourself an adult before having dealt with the idea of existentialism, and I agree completely.

Features:
• The dictionary works offline - you do not need an internet connection. Access to articles (descriptions) offline, without an Internet connection (except for photographs);
• Very quick search for descriptions. Equipped with a quick dynamic search function - the dictionary will start searching for words during input;
• Unlimited number of notes (favorites);
• Bookmark - you can add descriptions to your favorites list by clicking on the asterisk icon;
• Manage bookmark lists - you can edit your bookmark lists or clear them;
• Search History;
• Voice search;
• Compatible with modern versions of Android devices;
• Very efficient, fast and good performance;
• An easy way to share with friends;
• The application is very easy to use, fast and with extensive content;
• Automatic free updates every time new terms are added;
• The directory "Dictionary - Philosophical Terms" is designed to occupy as little memory as possible.

Features Premium:
✓ no ads;
✓ photos, images of access offline;
✓ Clear browsing history.
If you like this game, you can try to play the similar games below:
——Uploaded by the user
Show More

Category: Education Publisher: Anna Voronich Requirements: Andriod 5.0+ Publish Date: Sat Jun 04 04:12:25 CST 2022
Dictionary:Philosophical Terms 1.0.25.89 Update
Updated on Sat Jun 04 04:12:25 CST 2022

- export articles to pdf;
- added full-text search;
- bug fixes;
- new articles added.
Show More

Reviews (0)

Write Review No content~