 God Hand - AI Text to Drawing Apk v1.0.1
App Name:

God Hand - AI Text to Drawing
1.0.1

for Android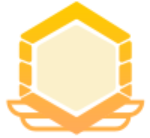 6.0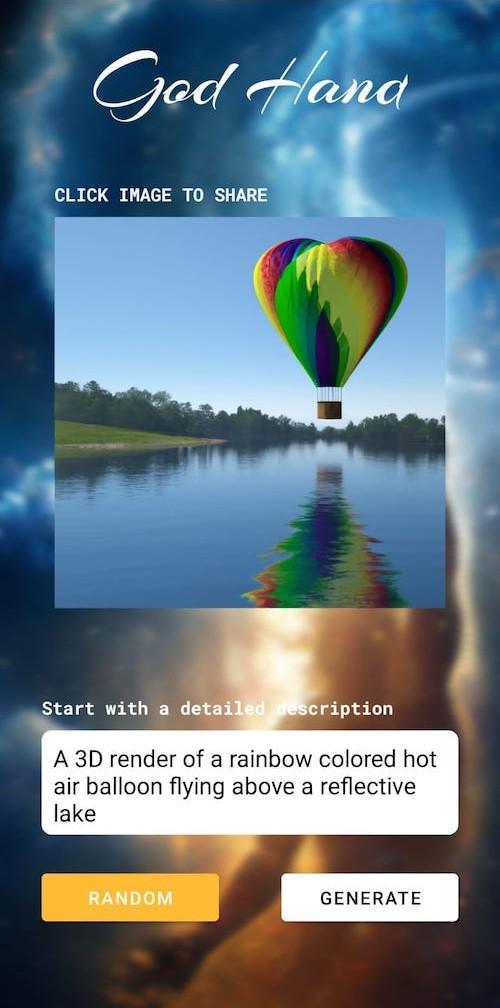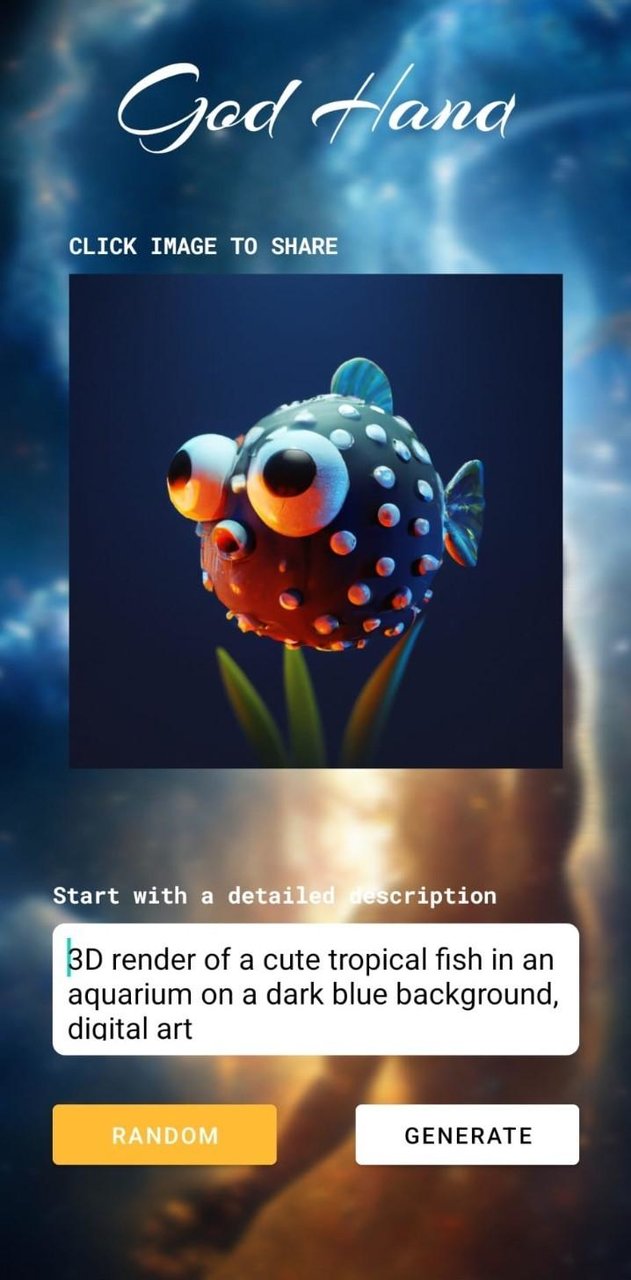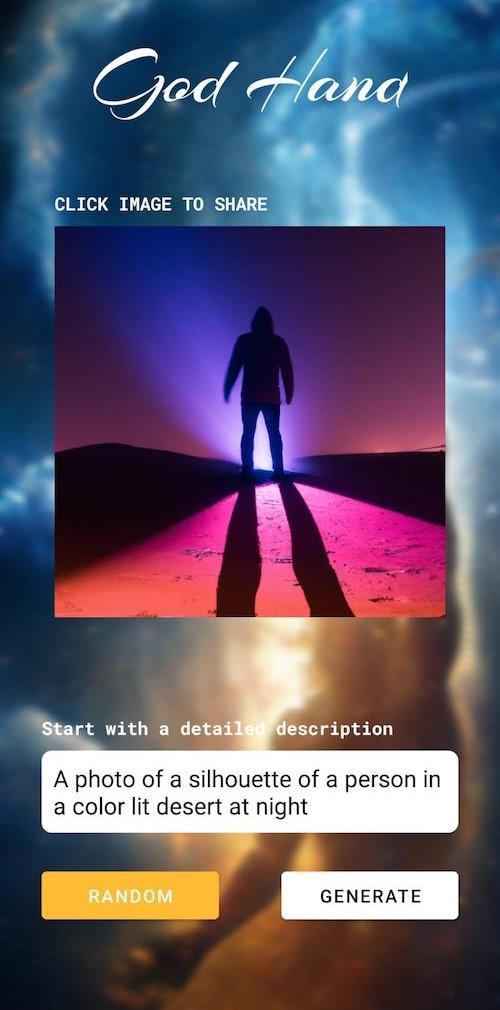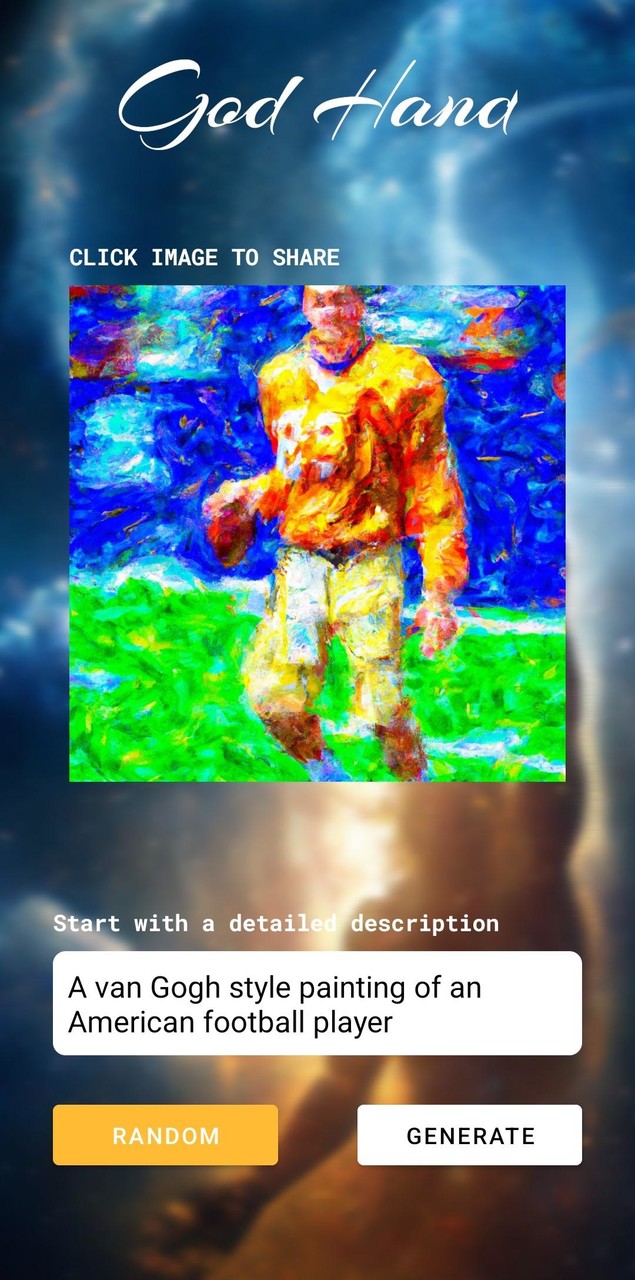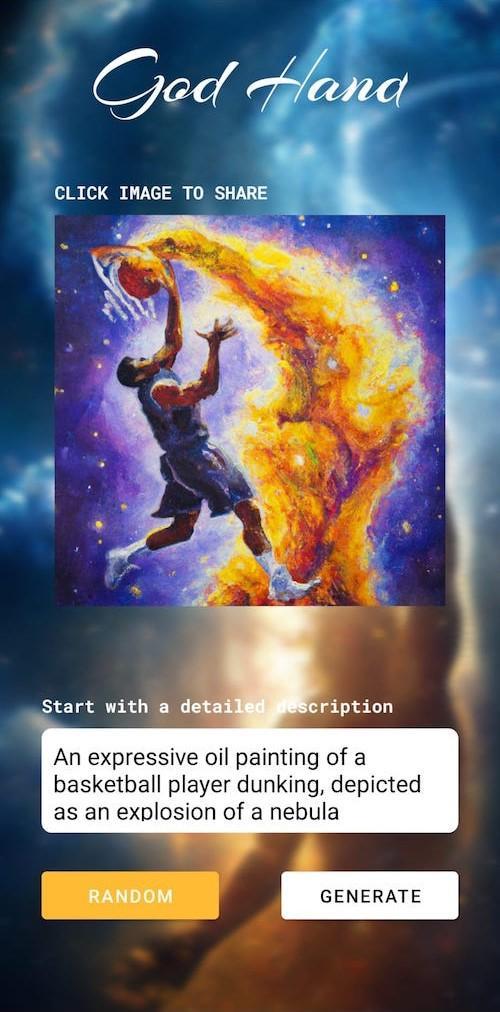 The description of God Hand - AI Text to Drawing
Do you want to generate images from texts? Ever wanted to try how AI can turn your imagination into beautiful images?
Try this fun and most awaited Hand of God - AI Image Maker app that lets you generate images from texts. You can either type your own text to generate images from those texts, or you can generate a random image. Simply describe what you want to see and the Hand of God will bring it to life.
Our text-to-image AI empowers anyone to create attractive paintings, illustrations, and images and save them with anyone. Your search for the perfect AI Art & Image Generator tool ends here.
Artificial Intelligence (AI) image generators have exploded in popularity this year and the technology shows no signs of stopping. Whether you need a DALL-E-based AI Image Generator app to turn any text description into a photo-realistic image, or you want to simply generate a random image based on AI, you can do it all using the Hand of God app.
Are you an artist or an illustrator and want to see your imagination turning into an image quickly? Simply add text and generate attractive images with just one-click. You can save your image search history, download the images and share it with your friends over social media. Hand of God is one of the best AI image generator online apps and you will never get bored trying various text combinations to generate an image out of it.
Artificial intelligence (AI), a subfield of computer science, aims to create machines that emulate or mimic human intelligence. An AI machine that works on the same principles as human beings creates an AI-generated image. It is a machine that processes data and then generates an image. Artificial intelligence art is artwork created with AI's aid without human touch. AI image generators harvest freely accessible images from the internet to instruct their algorithms and to sample when creating new imagery. The Hand of God AI image generator is the #1 AI image generator tool with various options available.

APP FEATURES
Still wondering why Hand of God is the best AI Generator apps to help you make images from texts -
● Simple interface to generate images from texts
● Powerful Artificial Intelligence (AI) based image maker
● One-click to generate images from texts
● Generate random images
● Share images with others
All these features on the Hand of God AI Image Maker app is available for free. So, what are you waiting for? Download the text-to-image maker app today to experience the power of AI in Image Generation.

SUPPORT US
Have any feedback for us? Please feel free to send us an email with your feedback/suggestions.
If you like our app, please rate us on the play store and share it with your friends.
——Uploaded by the user
Show More

God Hand - AI Text to Drawing 1.0.1 Update
Show More

Category: Art & Design Publisher: ChronoStudio Requirements: Andriod 5.0+ Publish Date: 24/11/2022