 Image Downloader Apk v1.2.1
App Name:

Image Downloader
1.2.1

for Android

Updated on
Thu Nov 10 19:41:01 CST 2022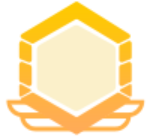 6.0 The description of Image Downloader
Image Downloader is a free app that has a large verity of High Definition images, wallpapers, backgrounds, Meme, Quotes, Jokes images and mush more.

Image Search is one of the simplest and easiest Photo Downloader tool that's allow you to search any kind of images and download it in your device and you can share with friends and family or on social media easily. With this 4k Image Downloader, you are just a single tap away from searching your images from across the globe. This is your ultimate Image Finder app for your device.


How to use:
1. Tap on search top toolbar.
2. Enter any keyword into search view toolbar to search images.
3. Select the Image Size, Image Color and Image Type then click continues.
4. Also search image using category option.
5. Select Image which you want to download.
6. You share the images with your friends and set as wallpaper in your device.
7. Enjoy it.

Key Features:
- Super fast, lightweight and quick image Search app.
- Image finder is a useful application to download images for you from thousands of sites.
- Share and Send images through various apps.
- Pic Finder has its own gallery which has all the collection of images that you have downloaded.
- Set Wallpaper through application directly.
- Download 4k images by given categories.
- One Click Image search by given categories.
- Easily Search and download Images.

Available images:
3D, 2D, 4k images, Abstract, Animals, Cars, Bikes, Festivals, Christmas, meme, jokes, status, Cute, Fantasy, Flowers, Greetings, Love, Music, Landscapes, Beach, People, New Year, Easter, Halloween, Mothers Day, Valentine's Day, Creative, autumn, Summer, Sports, Photography, Superheroes, Technology, Travel & World, Food, Military, Space and we have the best collection of Dark/Black and Minimal images.

Set images as Wallpaper:
You can set wallpaper easily in just one click. No need to open gallery and find images.

Images gallery:
All favorite images are placed in app galley which make it easy to view.

Share & Set As:
You can share 4k images or wallpapers with anyone with just one click and also you can set wallpapers to your phone screen as well with one click.

Categories:
We provide enormous amount of images and wallpapers sorted across 18+ categories which includes 4K Wallpapers, Poetry, WhatsApp statues, 3D Wallpapers, Music, Food, Animals and Birds, Ocean, Flowers, Men, Women, Kids, Love, Fireworks, Fire and Flame, Galaxy, Vehicles and Aircraft.

Disclaimer:
This application is use images search engine that helps you to search images. Any unauthorized action or download of album/photo and/or violations of Intellectual property rights is the sole responsibility of the user. Please do not use this app to save photos / download photos without the permission of the owners.

Permissions:
Image Finder only uses Read and Write storage permission to download image into local storage of mobile.

If you still see inappropriate images after activating SafeSearch, please report the site URL below.
https://www.google.com/webmasters/tools/safesearch
If you like this game, you can try to play the similar games below:
——Uploaded by the user
Show More

Category: Tools Publisher: HashTech Studio Requirements: Andriod 5.0+ Publish Date: Thu Nov 10 19:41:01 CST 2022
Image Downloader 1.2.1 Update
Updated on Thu Nov 10 19:41:01 CST 2022

- Add Settings features.
- More bug fixes.
- Share Images with Others.
- Set any Image as Wallpaper.
- Smaller Installation Size and Increased Performance.
- Now Search and Download Large High Quality Images.
Show More

Reviews (0)

Write Review No content~