 KERB Apk v3.26.1
3.26.1

for Android
Updated on
Fri Nov 25 13:05:17 CST 2022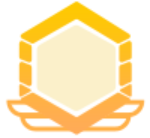 6.0 KERB - a brilliant new way to park!


Find a parking space:

KERB changes the conventional view about where people can park their cars, motorbikes, boats and even helicopters! KERB's technology unlocks empty spaces across the world's busiest cities, helping individuals, businesses and governments to save time and money.

How parking works:

1. Find a parking space on the map.
2. Pick how/when you need to park.
3. Make/request your booking.
4. Enjoy simpler parking with KERB!


List your parking space:

Think about the place you live in. Every time you get into your car or onto your motorbike to go to work, you are freeing up a parking space which could potentially be used by someone else. And when you arrive at your destination and start looking for parking, you could just as easily park in a private parking space belonging to an individual, a small business or store, or even a hotel or church.

How listing works:

1. Download the KERB app.
2. Open the 'Manage Spaces' tab.
3. Complete the 5 easy steps and publish.
4. Start earning money!
——Uploaded by the user
Show More

Category: Travel & Local Publisher: KERB Requirements: Andriod 5.0+ Publish Date: Fri Nov 25 13:05:17 CST 2022
Show More Hide

Updated on 

Fri Nov 25 13:05:17 CST 2022

Bug fixes - as always, we have released a number of bug fixes and some performance enhancements with this update. More to come shortly...
Show More Hide

Reviews (0)

Write Review No content~