 MAWAQIT Prayer Times & Mosques Mod Apk v1.0.0-alpha
App Name:

MAWAQIT Prayer Times & Mosques
1.0.0-alpha

for Android
Updated on
Tue May 17 04:03:50 CST 2022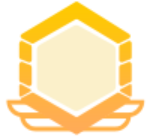 6.0 The description of MAWAQIT Prayer Times & Mosques
Instantly geolocate the nearest Mosques around you, get exact prayer times and real-time information from your beloved mosques.

MAWAQIT is the only application you need for the holy month of Ramadan 2022. Free and without any Ads.

Getting to the nearest mosque and connecting with your beloved mosques has never been easier!

Unlike other apps that provide you with approximations, we provide you with the precise timetables set by your Imam.

Mawaqit app is the best for you when you are looking for the time of Suhoor, Iftar, Azan, iqamah, Azkar, Qibla direction, and the Ramadan and Hijri calendar.
________________________
PRECISE TIMETABLES
• 100% Accurate: Salah and iqamah times as set by your Imam, based on your mosque's timetable (Fajr, Sunrise, Dhuhr, Maghrib, Isha).
• Azan & Prayer Notifications: Choose from beautiful prayer calls with many muezzin voices and adhan.
• Imsak and Iftar: During the holy month of Ramadan, see the Fasting and Iftar times.
• Qibla: Qiblah compass to quickly find the direction to Mecca.
• Set Alarms: Pre-prayer notifications, suhoor, sunrise, sunset, and iftar.

CALENDAR
• Calendar: See all the important dates, such as Eid-Ul-Fitr and Eid-Ul-Adha.
• Imsakiye: Download and share the monthly calendar and Ramazan timetable.
• Download, share, or print: monthly, yearly, and upcoming events.

FIND MOSQUES
• Search for Mosques: in more than 35 countries worldwide.
• Mosques around you: Easily find mosques using geolocation, name, city, or address.
• Bookmark your Favorite Mosques: Get their precise prayer timetables updated in real-time.

DONATE, INSTANTLY
• Donate to your Masjid: Support your beloved mosques to keep them open and ready to serve our community.
• Donate to build the house of Allah & gain immense reward: help build permanent structures the entire community can share in the joy of worship.
• Give Zakat & Sadaqah to Muslim Charity: help the needy, and help the community

STAY CONNECTED
• Events & News: Never miss an event happening in your mosques.
• Live streams: Jumua, conferences, activities, lessons, etc.
• Important Messages: from your Imam or your Mosque managers.

USEFUL INFORMATION
• Facilities & Amenities: Ablution room, Women's dedicated space, Access for people with disabilities, etc.
• Services: Salat-Ul-Eid, Adults courses, Children courses, Iftar Ramadan, Suhoor, Salat-Ul-Janazah, Parking, Library, Shop, etc.
• Contacts: Address, Phone, Email, Website, and Social Network pages.

AT A GLANCE
• Widget: See the prayer times, the following prayer, and the Hijri Date at a glance from your home screen.
• Smartwatch: Google Wear OS compatible
• Android TV: Compatible
• Android Box: Compatible (Android version 9 and up)
• Google Assistant (soon) and Home assistant compatible.

THE HOLY QURAN
The Holy Qur'an is coming very soon, insha'Allah.

LANGUAGES
• العربية, English, Français, Español, Deutsch, Italiano, Dutch, Português, Türkçe. More languages are coming incha'Allah.

Do you want to help us with the translations, contribute, or help us improve our Apps?

BECOME A VOLUNTEER
We welcome any passionate and driven volunteers with a genuine interest in what we do. If you'd like to contribute to this blessed cause, please visit our website at: https://salam.mawaqit.app

MAWAQIT
• The most trusted Mosque Management System.
• The largest Mosque Worldwide Network.
• Serving millions of Muslims daily.
• Since 2016

• A non-profit project - A dedicated endowment (for the sake of Allah).
• Open Source: Member of the OSI (Open Source Initiative)
• Community Driven
• Free, without any Ads.
If you like this game, you can try to play the similar games below:
——Uploaded by the user
Show More

Category: Lifestyle Publisher: Mawaqit Requirements: Andriod 5.0+ Publish Date: Tue May 17 04:03:50 CST 2022
MAWAQIT Prayer Times & Mosques 1.0.0-alpha Update
Updated on Tue May 17 04:03:50 CST 2022

First release of the Android TV version of the MAWAQIT app. This release is compatible with most Android Box running Android 9 and up, and is also compatible with Tablets.
Show More

Reviews (0)

Write Review No content~