 Mirlook: The Magic Mirror Mod Apk v6.3.1
App Name:

Mirlook: The Magic Mirror
6.3.1

for Android
Updated on
Mon May 02 13:45:28 CST 2022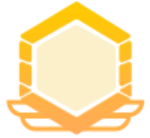 6.0 The description of Mirlook: The Magic Mirror
We do care about our beauty, don't we all?

The MIRLOOK experience got its inspiration from the famous German fairy tale SNOW WHITE. Snow white's stepmother (the Evil Queen) possesses a magic mirror that tells her who is the most beautiful of all.

MIRLOOK uses an algorithm based on FACE DETECTION and THE GOLDEN RATIO in order to define and compare the human beauty scale. Using MIRLOOK you can compare two faces.

To start you can use either your gallery to pick a picture or use the phone's camera to take a photo (for better results keep a distance of 30 cm between the phone and the face).

You can use the NEXT buttons to move forward. By clicking on the NEXT button, the Evil Queen appears in front of her mirror asking: MIRROR, MIRROR, ON THE WALL, WHO IS THE FAIREST OF ALL? After that, a picture of the fairest face appears synchronized with the mirror voice saying: YOU ARE THE FAIREST.

Finally, an activity appears holding the two pictures (the fairest face in color and the other one in greyscale). You will have access to several options:

MORE DETAILS: to Know more about the two faces.
SHARE: share your results across the Facebook platform.
NEW TEST: to start a new experience with different inputs.

For your information, your photos will never be sent or saved outside your mobile phone which means your personal data are safe.
In the end, take into consideration that beauty is relative, so do not let this application make you lose your confidence in your self.

Mirlook is available in English, French, Spanish, and Arabic. It could be referred by the following words: Snow white and the seven dwarfs, blanche neige, or بياض الثلج, فلة و الأقزام السبعة.
If you like this game, you can try to play the similar games below:
——Uploaded by the user
Show More

Category: Beauty Publisher: NeroX Requirements: Andriod 5.0+ Publish Date: Mon May 02 13:45:28 CST 2022
Mirlook: The Magic Mirror 6.3.1 Update
Updated on Mon May 02 13:45:28 CST 2022

-Bugs fixing.
Show More

Reviews (0)

Write Review No content~