 Promocatalogues.fr Apk v2.1.0
App Name:

Promocatalogues.fr
2.1.0

for Android
Updated on
Fri Nov 18 14:07:26 CST 2022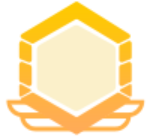 6.0 The description of Promocatalogues.fr
On our Promocatalogues.fr application you will find all the catalogs and current promotions of large and small chain stores in France. You will not only find all the supermarkets and DIY stores there, but also electronics stores, fashion stores, toy stores, computer stores, pharmacies and much more. And to make it easier for you, we've even listed most of the stores that are in your area. To mark a store as a favorite, just click on the little heart. So you will always be one of the first to find out about offers and promotions from your favorite stores and you can also easily collect your favorite promotional catalogs.
Are you looking for offers and promotions for a particular item or product? Then use our app and select the product you are looking for from the menu. You then get an overview of the exact location of the article in the catalog, at what price it is offered and until when the offer is still valid. In most cases, it is also possible to select the article from the catalog with just one click, so you can easily order it in the online store. Of course, you can also save offers and promotions by using our save function at the bottom of the consultation page. You can then easily find them or compare them with other offers.
Why choose the Promocatalogues.fr application:
- The largest overview of catalogs in France bringing together all current promotions!
- The real catalogs application for Android phone and tablet
- The most up-to-date catalogues, always directly online.
- National and regional catalogs
- Possible selection of: new folders, popular catalogs, suggested catalogs or soon to expire catalogs
- Display of catalogs by category, by store or by theme
- Well-organized favorites overview
- Also offers magazines, brochures, catalogs or lookbooks
- Save offers and create your own shopping list.
- Addresses of stores in your area that are open NOW.
As we are an independent service, we can offer you practically all catalogs, both nationally and regionally, without any restrictions. Our highly motivated team is online every day and thus ensures the placement of the most recent catalogs for you. In addition, we do not distribute paper promotional material, as we are also very environmentally friendly. This is a sure advantage for nature and also an advantage for you.
Do you have any comments to help us improve? Then send us your comments, advice and questions to:
[email protected]
.
We will also be very happy to receive your opinion.
The Promocatalogues.fr application is brought to you by Promocatalogues.fr, the most comprehensive promotional catalog site in France for 7 years. With all promotional catalogs, advertising brochures, offers, discounts and promotions from A to Z and many more advantages.
If you like this game, you can try to play the similar games below:
——Uploaded by the user
Show More

Category: Shopping Publisher: Kingbee Requirements: Andriod 5.0+ Publish Date: Fri Nov 18 14:07:26 CST 2022
Promocatalogues.fr 2.1.0 Update
Updated on Fri Nov 18 14:07:26 CST 2022

L'application Promocatalogues.fr a été entièrement refaite, avec de nouvelles fonctionnalités telles que : Catalogues de haute qualité, une liste d'achats et une fonction de recherche améliorée. Nous avons aussi ajouté plusieurs infobulles pour vous faciliter la tâche. Si vous avez des conseils ou des points à améliorer, veuillez nous en faire part à l'adresse [email protected]
Show More

Reviews (0)

Write Review No content~