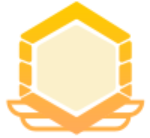 10.0 The description of RoamBox Plus
RoamBox Plus is an application that allows users to watch "Hot" comics, videos, and photo .
The team of this platform insists on updating the content of many comics, videos and photos every day! In addition to free content, VIP users can unlock more hot and exciting content.
【Language translation】
Comics and videos support translation from multiple countries!
The content language will be adapted according to your mobile phone system language.
【Type of content】
This platform contains a variety of comics and video types, such as love, action, fantasy, romance, youth campus, family, etc. There are dozens of types for you to choose from. Whether you're an adult or a teen, you'll find what you'll enjoy watching here.
【Viewing experience】
RoamBox Plus comic content is vertically scrollable and full-color, you can turn pages with one hand, and you can easily enjoy the content in any scene (a small number of comic content are monochrome works or horizontal reading works).
Most of the video content is of high-definition quality, and the video content has a preview function, so you can understand the main content of the video faster and more intuitively, and the horizontal video allows you to have a better visual experience.
·If you need to contact us, provide us with better comics, video content or want to do business with our platform, please contact us with email:
[email protected]
——Uploaded by the user
Show More

Category: Entertainment Publisher: janam Requirements: Android 5.1+ Publish Date: 23/12/2022