 SECRETARY (contacts) Apk v3.3.3
App Name:

SECRETARY (contacts)
3.3.3

for Android

Updated on
Sun Nov 27 08:19:01 CST 2022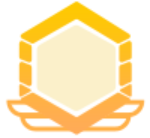 6.0 The description of SECRETARY (contacts)
The App is a Contact manager (contact address book).

The main advantage of the App is the Catalog - it is a system for grouping and editing Contacts and Groups into which Contacts are combined. There is a full-text search for Contacts, you can add your own data fields to Contacts, the nesting level of Groups is not limited, Contacts can belong to several Groups at the same time. The App interface is designed in the style of the Windows Explorer program, so it will be intuitive for users.

And first of all, it will be interesting to people who are engaged in collecting, systematization and frequent use of Contacts. For example, we can talk about:

- secretaries;
- assistant Managers;
- sales managers;
- customer service managers;
- account managers;
- etc.

However, the App can also be perfectly used for other purposes. For example, it can be used as:

- electronic business card holder;
- Catalog of employees of the organization;
- a convenient analogue of the phone book of contacts built into each smartphone with advanced features and interactive functions;
- a notebook for contacts

The main advantages of the App:

- add as many Groups and Contacts as you want to the Catalog. The nesting levels of Groups are not limited;
- move or copy Groups and Contacts to other Groups;
- use the App as a phone book;
- use the built-in Diler with mixed search by Contacts and Groups;
- share, exchange Contacts (or whole Groups) with other people, if necessary;
- transfer Contacts from your smartphone to the App and back;
- create data backups by uploading the entire Catalog to SCG files;
- view the upcoming birthdays of Contacts on a special convenient screen;
- use automatic reminders of approaching dates (birthdays);
- use auto-synchronization of contact data with the phone book of the smartphone.

We wish you a pleasant use!
——Uploaded by the user
Show More

Category: Communication Publisher: Шапринский Андрей Васильевич Requirements: Andriod 5.0+ Publish Date: Sun Nov 27 08:19:01 CST 2022
Show More Hide

SECRETARY (contacts) 3.3.3 Update
Updated on 

Sun Nov 27 08:19:01 CST 2022

- for Android 13 and above, restored support for getting images from the Gallery (photos for Groups and Contacts);
- ad blocks have been moved down the screens for your convenience.
Show More Hide

Reviews (0)

Write Review No content~