 The Pickwick Papers Charles Dickens Mod Apk v1.3.0
App Name:

The Pickwick Papers Charles Dickens
1.3.0

for Android
Updated on
Sat May 07 02:07:38 CST 2022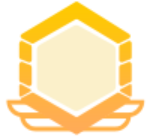 6.0 The description of The Pickwick Papers Charles Dickens
Written for publication as a serial, The Pickwick Papers is a sequence of loosely-related adventures. The action is given as occurring 1827–8, though critics have noted some seeming anachronisms. It has been stated that Dickens satirized the case of George Norton suing Lord Melbourne in The Pickwick Papers. The novel's main character, Samuel Pickwick, Esquire, is a kind and wealthy old gentleman, the founder and perpetual president of the Pickwick Club. To extend his researches into the quaint and curious phenomena of life, he suggests that he and three other "Pickwickians" (Mr Nathaniel Winkle, Mr Augustus Snodgrass, and Mr Tracy Tupman) should make journeys to places remote from London and report on their findings to the other members of the club. Their travels throughout the English countryside by coach provide the chief theme of the novel. A distinctive and valuable feature of the work is the generally accurate description of the old coaching inns of England. (One of the main families running the Bristol to Bath coaches at the time was started by Eleazer Pickwick).

Its main literary value and appeal is formed by its numerous memorable characters. Each character in The Pickwick Papers, as in many other Dickens novels, is drawn comically, often with exaggerated personality traits. Alfred Jingle, who joins the cast in chapter two, provides an aura of comic villainy, with his devious tricks repeatedly landing the Pickwickians into trouble. These include a nearly successful attempted elopement with the spinster Rachael Wardle of Dingley Dell manor, misadventures with Dr Slammer, and others. (wikipedia)

We hope you will love the "The Pickwick Papers".
If you like this game, you can try to play the similar games below:
——Uploaded by the user
Show More

Category: Books & Reference Publisher: Yalçın Hoca Requirements: Andriod 5.0+ Publish Date: Sat May 07 02:07:38 CST 2022
The Pickwick Papers Charles Dickens 1.3.0 Update
Updated on Sat May 07 02:07:38 CST 2022

Bug Fixes
Show More

Reviews (0)

Write Review No content~