 Wither Storm Mod for MCPE. Wither Minecraft Boss Mod Apk v13.7
App Name:

Wither Storm Mod for MCPE. Wither Minecraft Boss
13.7

for Android
Updated on
Fri May 20 19:57:37 CST 2022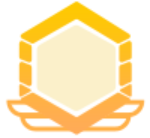 6.0 The description of Wither Storm Mod for MCPE. Wither Minecraft Boss
Welcome to the free minecraft pe app.
Mod adds one of the biggest mobs, Wither Storm to MCPE! This huge boss is about 20 times bigger than the other boss! I want to warn you right away that it is almost impossible to defeat him alone. I advise you to install this mod together with your friends and try to defeat him with a team!

Now let's talk a little about the mod itself for minecraft Wither Storm:

As I said before, the mob is very huge, try not to spawn near your houses, as nothing will be left of them!
The wither storm boss is spawned just the same way as the normal wither boss in minecraft. You will need four soul sands and three wither skulls to spawn it. Place the last wither skull on the top center soul sand to spawn it.
It's much larger than the normal wither boss and as a result also much stronger. It's most likely impossible to defeat this boss all by yourself. But if you do, be sure to let us know in the comments how you did it!

Shooting arrows is probably the easiest way to damage the mob in MCPE in the beginning as it gives you the necessary range to avoid the explosions. If you get a direct hit by a wither skull then you'll get a levitation effect and it's a risk you'll get killed next. If a wither skull hits the ground then it will cause a lingering wither effect for 12 seconds.

By the second hand, the mob becomes invulnerable to arrows, I advise you to use a sword or the example below!

The best choice for fighting after the second stage is sword fighting, but you will likely find it difficult to approach. I advise you to put up a large number of minecraft TNT's before the battle. Once you are unable to damage the boss, lure him onto TNT and set it on fire. The damage will be critical, at least so you can fight this invincible creature in minecraft.

For defeating the boss himself, you will receive a Downworld Star as a reward. This is certainly not the best reward for winning the biggest boss in Minecraft Pocket Edition. But it's definitely a feat worth boasting of! At least if you defeated it in survival mode which I surely didn't.

Good luck with your minecraft adventures and fighting the biggest boss in MCPE!

Now let's talk a little about the functionality of the application itself:
There are 4 options for mods in the application! You can install both wither storm and other add-ons related to it!
You will also be offered various options for skins, wallpapers, other mods and much more that you will not see anywhere else.

Install and enjoy the mod for minecraft pocket edition with your friends!

Disclaimer: This application is not approved nor affiliated with Mojang AB, its name, commercial brand and other aspects of the application are registered brands and the property of their respective owners. This app adheres to the terms set out by Mojang. All items, names, places and other aspects of the game described within this application are trademarked and owned by their respective owners. We make no claim to and do not have any rights to any of the foregoing.
——Uploaded by the user
Show More

Category: Books & Reference Publisher: Ireptio Craftia Corporation Requirements: Andriod 5.0+ Publish Date: Fri May 20 19:57:37 CST 2022
Show More Hide

Wither Storm Mod for MCPE. Wither Minecraft Boss 13.7 Update
Updated on 

Fri May 20 19:57:37 CST 2022

Bug Fixes
Show More Hide

Reviews (0)

Write Review No content~