 Wow Christmas Party Theme Apk v20221104
App Name:

Wow Christmas Party Theme
20221104

for Android
Updated on
Fri Nov 18 13:07:10 CST 2022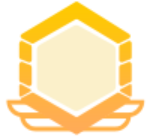 6.0 The description of Wow Christmas Party Theme
Wow Christmas Party Theme is a theme that changes the whole style of your phone, fresh, stylish, cute and personality. It includes icon packs, widgets, matching home wallpaper, lock screen wallpaper and more
* icon packs:
- With more than 1500 icons designed sharp, high resolution Full HD, christmas party theme style
- Supports background images for icons to ensure a uniform style for the entire theme
* HD wallpapers:
- Matching wallpaper: supports two wallpapers for Home screen and lock screen, making your phone shimmer and color with icon packs
* Widgets:
- Supports three widgets: calendar, photo, clock and more designed in christmas party theme style
* Notification Center:
- Christmas Party theme style lock screen and notification center interface, making your phone different and more colorful
* Control Center:
- Control center is also redesigned in a new, fresh and colorful style, with funny wallpapers and icons
* Assistive Touch & 3D Touch
- Change wallpaper and icons in touch, ensure uniform style of the whole theme
* How to use Wow Christmas Party Theme:
- To use the theme, you need to install Launcher 2022, when you install and open the theme, please follow the specific instructions in the application. Apply theme makes your phone faster, clean layout, easy to use and smart, organized.
* This theme supported Launchers (the icon pack can be applied from the Launcher settings):
1. Action Launcher
2. ADW Launcher
3. Apex Launcher
4. Atom Launcher
5. Aviate Launcher
6. CM Theme Engine
7. GO Launcher
8. Holo Launcher
9. Holo Launcher HD
10. LG Home
11. Lucid Launcher
12. M Launcher
13. Nougat Launcher
14. Nova Launcher ( highly recommended)
15. Smart Launcher
16. Solo Launcher
17. V Launcher
18. ZenUI Launcher
19. Zero Launcher
20. ABC Launcher
21. Evie Launcher

Phone is a part of your life and everyone has different taste, favorite color, style. We want to create beautiful, sharp themes that help you change a new style for your phone, according to your own style and color. Different colors and styles of themes can help you be happier, dispel stress and fatigue in life.
Please enjoy this theme and if you love this app, please share it with everyone to support the developer. Thank you'!
If you like this game, you can try to play the similar games below:
——Uploaded by the user
Show More

Category: Personalization Publisher: Wow Themes & Fulll HD Themes Requirements: Andriod 5.0+ Publish Date: Fri Nov 18 13:07:10 CST 2022
Wow Christmas Party Theme 20221104 Update
Updated on Fri Nov 18 13:07:10 CST 2022

Bug Fixes
Show More

Reviews (0)

Write Review No content~