Cats & Soup Mod Apk – Relaxing Cat Game Guide

gsc

14340

2022-12-07
Cats&Soup Mod Apk
is a cute cat simulation management game developed by HIDEA. HIDEA is also the publisher of
Man or Vampire Mod Apk
. Players will travel to a wild forest where you and your feline friend will cook delicious food and sell it. Use this currency to further expand your territory and build more facilities to cook more delicious food.
1. The cats in the game will cook dishes, and players can sell them to earn currency. Cooked dishes can be sold at the bottom of the screen. Players can use the currency to build facilities and expand the extent of forest areas.
2. When there is a red dot on the camera icon in the lower right corner of the screen, tap it and take a photo. You'll get a lot of coins for doing this and it won't cost you anything.
3. Players can collect and unlock recipes for all cats, facilities, all soups, juices, and fish.
4. Upgrading your facility is essential in Cats & Soup. In particular, cooking facilities such as soups, juices, and barbecue stations raise the base price of each dish. Upgrading the soup facility will increase the price of all soups on the menu, including carrot soup, cabbage soup, etc.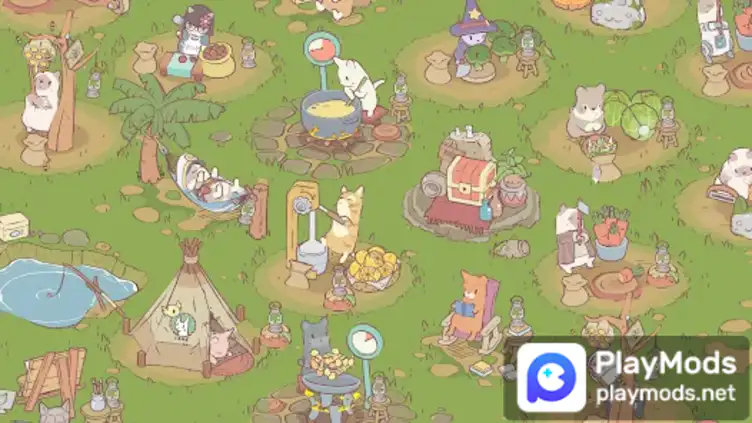 Want to have unlimited currency to decorate and upgrade at will? PlayMods offers players an infinite currency hack of the game. Players can have infinite stones to buy and upgrade your cooking facilities in the cracked version: CATS SOUP Mod Apk (Infinity Stones)
By building new facilities, you will unlock new cats. Click the hammer icon button on the bottom right -> Cook/Rest/Function.
*Not all facilities unlock new cats.
How to Furnish Your Cats
Furniture coins are used to buy music tracks and furniture items from the shop (go to the shop by clicking on the gift box icon in the upper right corner -> Items -> there you will find the furniture coins section where you can exchange points for furniture or decorations) . After purchase, you can place furniture items into your cat's mini room. In the bottom right corner, tap the ⇑ arrow icon to expand the menu -> Cats -> Click Cats -> Home Decoration -> Drag and drop furniture to the cat's mini room.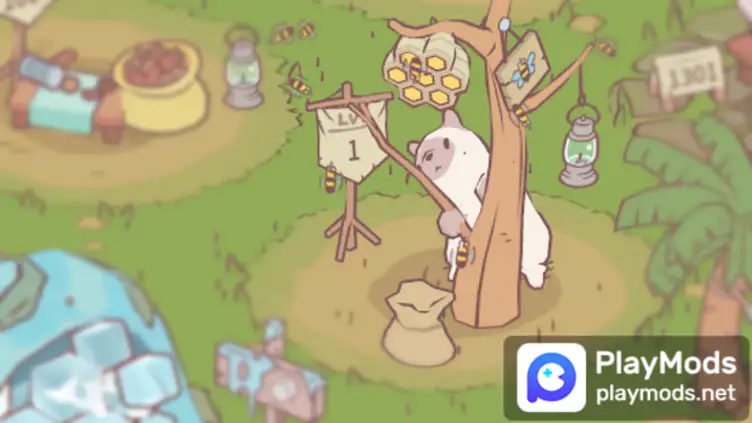 Search playmods for more mod games: www.playmods.net