Cookie Run Kingdom New Coupon Codes in BTS Event

gsc

21798

2022-10-17
Game Introduction
Cookie Run: Kingdom Mod Apk is a gingerbread man series RPG game. In this game, players will become the king of the gingerbread country, responsible for commanding and resisting the attack of monsters. Players can fight monsters by placing gingerbread men; players need to fight a fierce war for their city. Building a new kingdom from the ruins. The classic adventure gameplay allows every player to feel the fun in a funny plot. This is your kingdom, you can build whatever you want.
Recently the BTS event began and there are many coupon codes for players to get rewards. Now, I'll give u New Coupon Codes and Riddle Code.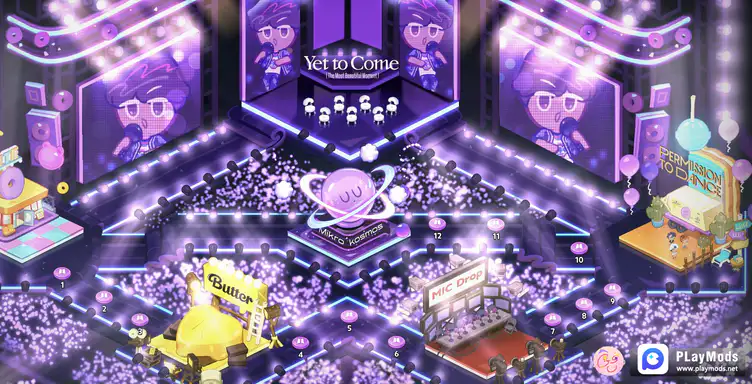 New Coupon Codes
1015CKCOOKIELIVE: 2,500 Army Bombs
THANX200MPLAYERS: 2,000 Crystals & 2,000 Rainbow Cubes
Riddle Code
MAYYOUBEALITTLEHAPPIERINOURKINGDOMTOGETHER: 3,000 Crystals & 1,000 Army Bombs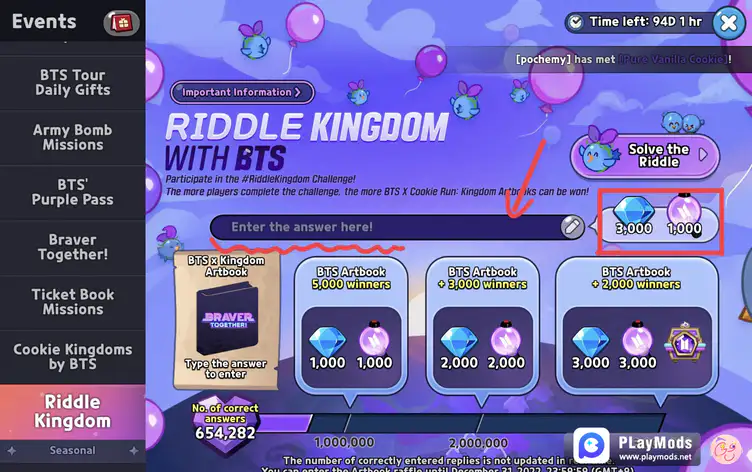 Fill this form and you can get more rewards.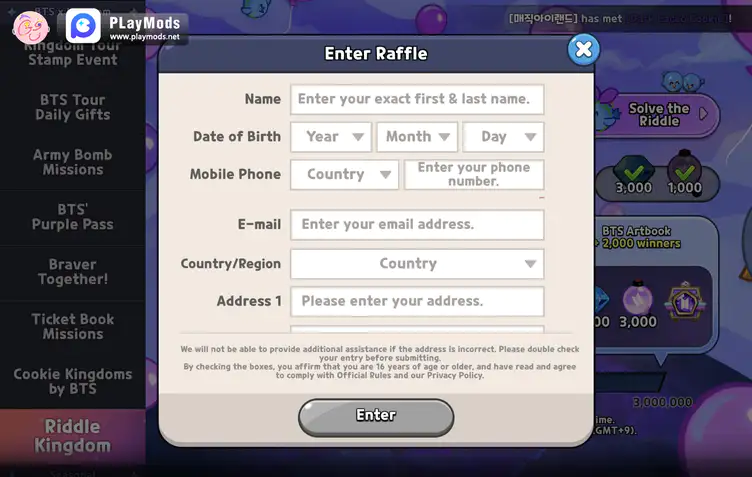 You can get rewards also in 'My DevPlay' of the menu.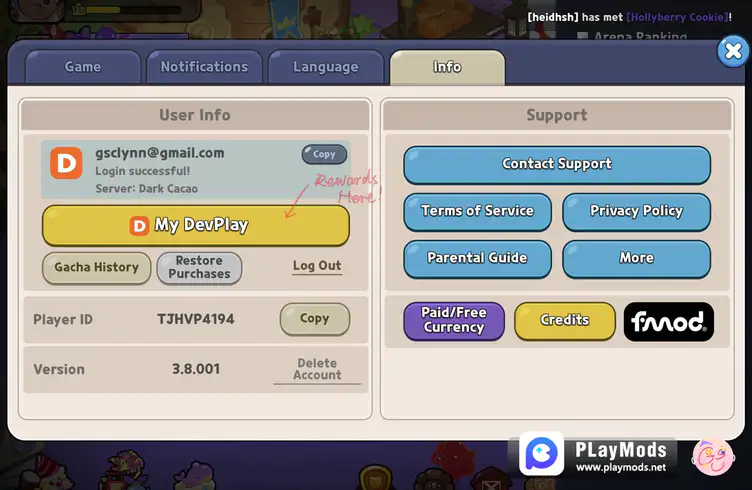 *You will only receive that if you go to the website and register the email that you're currently using in CRK and those codes that you receive are unique codes or basically for one time only.
More similar games can be downloaded below.
Beast Survivors: Rogue Mod apk game v1.09.0(Unlimited Money) for android
Miga Town My Pets Mod apk game v1.6(Unlocked all) for android
PK Paradise Mod apk game v1.3.0(Unlimited Event Points) for android
More guides can be found on the website below.