Dawn of Zombies: Survival after the Last War Mod Apk Download

Ivy

5072

2022-10-26
What is Dawn of Zombies: Survival after the Last War Mod Apk?
In the post-war world, survival has become very difficult. The survivors suffered starvation and distortion, endured extreme heat and cold, and struggled to survive the threat of mutants, zombies, disease, and radiation. Outside of shelters and safe areas, almost all the land is occupied by zombies. And as a survivor, you explore the last territories to find your last friend, a natural aberration specialist. He mysteriously disappeared not long ago, and your goal is to find him, let him help you awaken and restore your memory.
The apocalyptic post-war life brings you endless challenges, how should you face these survival problems?
How to play Dawn of Zombies: Survival after the Last War Mod Apk?
Dawn of Zombies: Survival after the Last War Mod Apkcombines the characteristics of adventure, shooting and survival games, and the operation interface of this game is very delicate. Your left-hand side is the arrow keys, you can move in the direction you want to move forward. Your right hand has more keys to control. Including shooting and ammunition buttons, as well as buttons to replenish energy at any time by eating food, you can also click the [Manual] button to make weapons and buildings according to blueprints.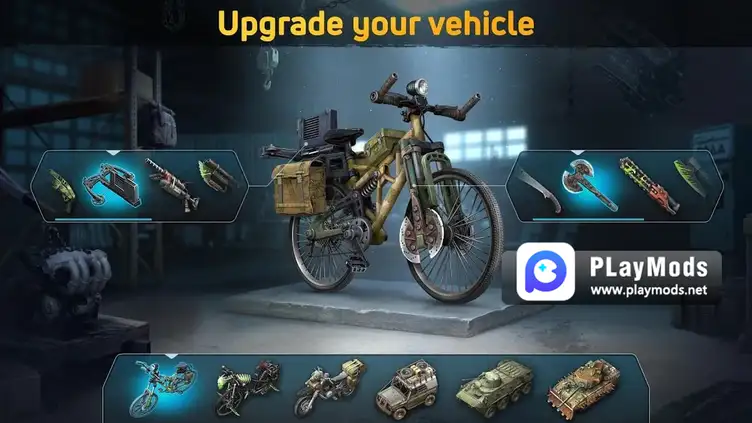 What are the highlights of Zombie Dawn: Survival Mod Apk?
1. Dawn of Zombies: Post-War Survival Mod Apk supports PVP mode and PVE missions. You can communicate with other players in large settlements, a world where NPC allies and pets (including dogs and robot dogs) won't leave you alone.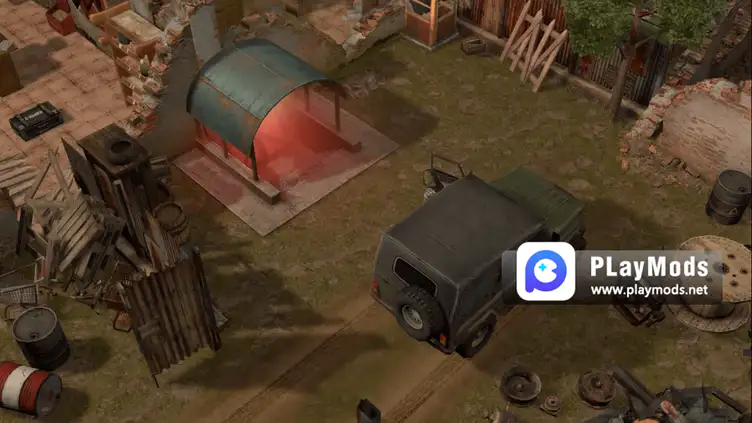 2. You will be hungry and thirsty, but you can restore energy through food and shelter. Also your health is very important, you need to allow yourself to recover from radiation and disease, protect yourself from frost and heat.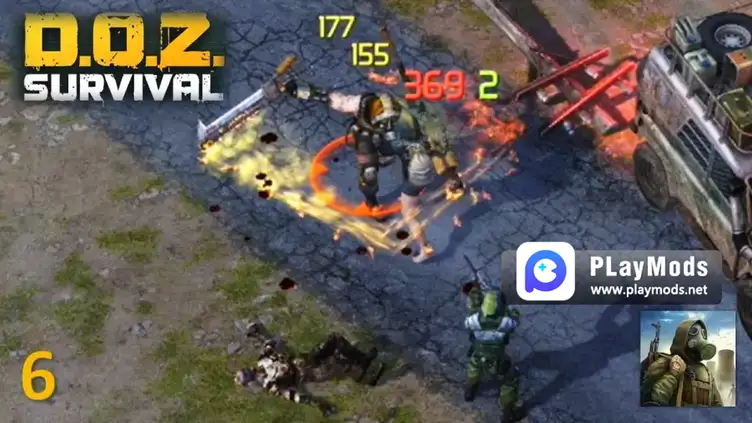 3. Following the development of the plot, you will recognize dozens of characters and hundreds of tasks and notes in the game.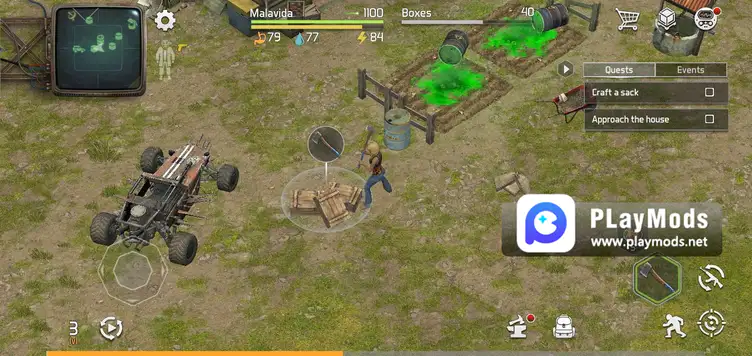 4. Explore gloomy wastelands, dark forests and unusual ruins full of zombies, bandits and wild animals in search of mysterious artifacts.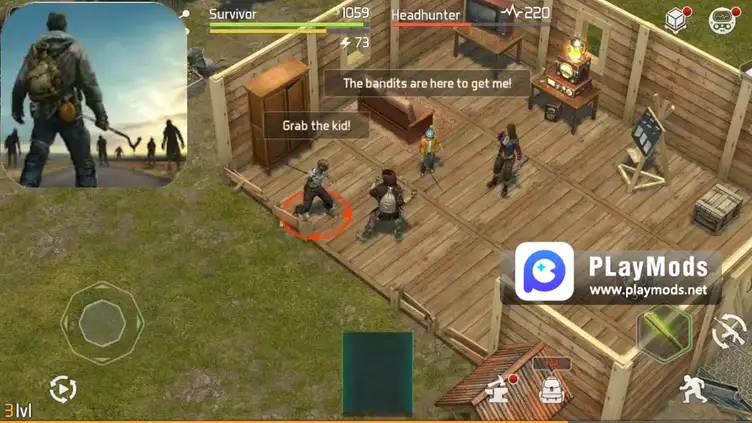 5. Trade and cooperation with different factions such as armies and scientists can make you more powerful. Gain prestige with factions and characters for unique rewards.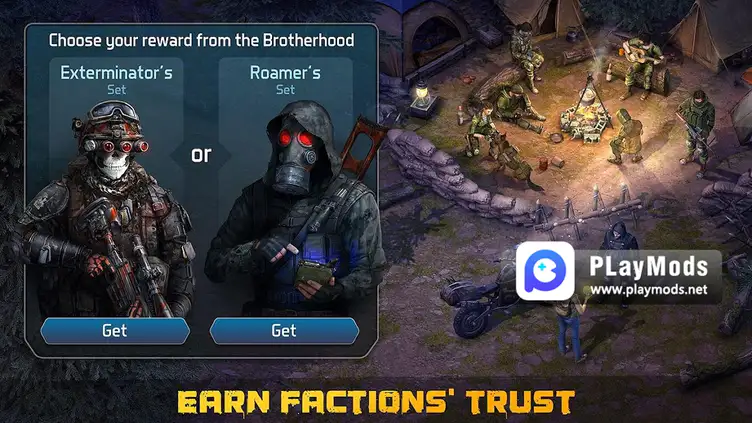 6. There are more than 60 kinds of weapons for you to choose. The familiar weapons such as AK, M-16, Makarov pistol and Mosin Nagant are all available in this game. What's more interesting is that there are more than 150 blueprints for weapons, armors, and vehicles in this game. Infuse your weapons with elements and your enemies will burn and bleed.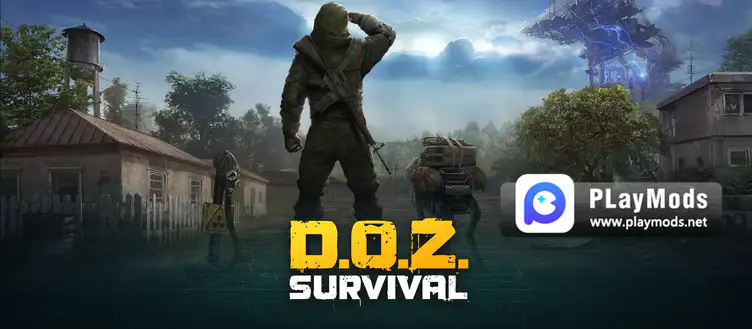 7. Dawn of Zombies: Survival after the Last War Mod Apk is still in PVP battles, you can upgrade your base, participate in clan wars, build spy drones and besiege other players' shelters in PVP mode.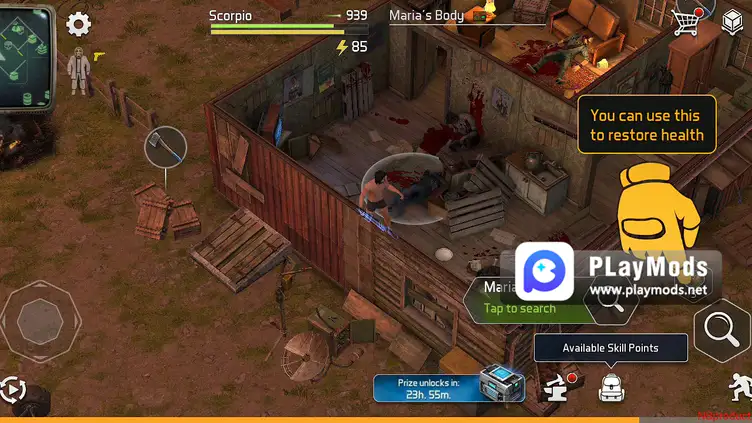 More details are in www.playmods.net