Eversoul Mod APK Download & Codes

gsc

7152

2023-01-09
Eversoul is an anime role-playing game released worldwide on January 5, 2023. In it, players can look for ways to protect parallel worlds from looming threats. During your journey, you can collect and upgrade spirits, engage in idle battles, build your town, and summon spirits. The game has a cool feature where you control your interactions and immerse yourself in the world.
How to Download Eversoul Mod APK
PlayMods provides players with a download link for this game: Eversoul Mod APK
Eversoul Mod APK Highlights
This idle RPG is the latest in a series of visually stunning gashapon games from the east, and this particular game sets its sights on the undead rather than the high fantasy of the Genshin Impact Mod APK or the Tower of Fantasy Mod APK. High concept sci-fi construct. In Eversoul, as you can probably guess, it's all about souls, and it's up to you to collect the countless wandering souls.
Those who participated in the Eversoul pre-registration launch can get a lot of benefits, including a lot of resources to unlock characters and weapons in the game, as well as several special outfits for your soul seekers.
Town System
The town system is a great addition to the game, where you take care of your soul. Assign your characters part-time jobs while cleaning up any debris found throughout the town. As dusk approaches, fight off hordes of creatures and keep the inhabitants safe.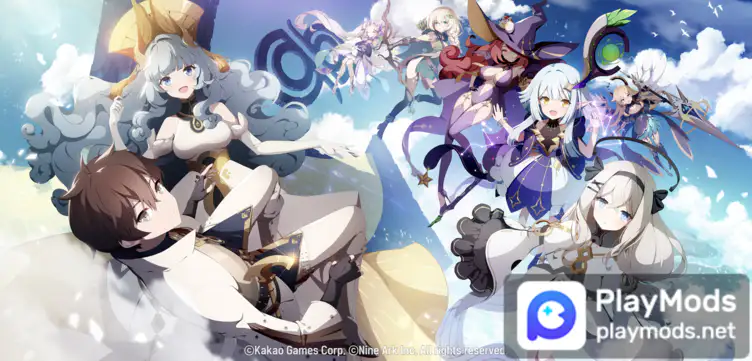 Eversoul Mod APK Valid Codes
EVERSOULOUTNOW: Coupon code for North America and Europe server – Redeem this coupon code for X5 Normal Summon Tickets (EU & NA)
EVERSOUL: Coupon code for Asia server – Redeem this coupon code for X5 Normal Summon Tickets (Asia)
How to Redeem
1. Start Eversoul
2. Visit your profile and find your "User Number"
3. Go to the official code site
4. Select your server
5. Enter your user number
6. Enter the code
7. Click "Redeem"
Search playmods for more mod games: www.playmods.net