How to Download Car For Trade Saler Simulator Mod APK on Android

gsc

3274

2023-09-08
Car For Trade Saler Simulator is a business simulation game. Players will take on the role of a car enthusiast turned entrepreneur and get ready for the ultimate car trading adventure in this game! This article will teach players how to download this game.
How to Download Car For Trade Saler Simulator Mod APK
Click on the link to download the unlimited money version of the game: Car For Trade Saler Simulator Mod APK Download
How to Play Car For Trade Saler Simulator
As a savvy car dealer, your goal is to build a successful car business empire from the ground up:
1. Start small, buy a car that is reasonably priced, inspect it carefully and determine its market value.
2. Negotiate with potential buyers for the most profitable deal.
3. Earn profits to reinvest in expanding your car inventory, upgrading your showroom and hiring skilled mechanics to increase your car's value and appeal.
4. Keep abreast of the latest market trends and demands, as well as customer preferences. Keep an eye on the news and adjust your inventory accordingly to attract more buyers.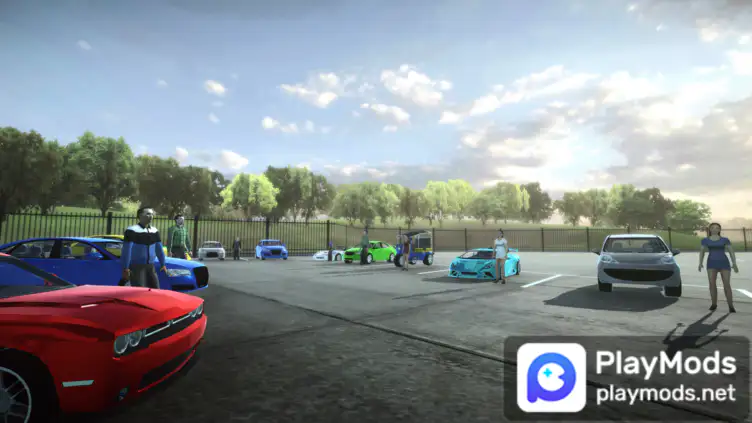 5. Explore different marketing strategies to effectively advertise your car and build a strong reputation in the industry.
6. Explore a wide variety of car makes, models and conditions to find the best deals and maximize profits.
7. Compete with other car dealers, participate in auctions and ride dynamic market fluctuations.
8. Make strategic decisions, manage your finances wisely, and take calculated risks to outsmart your competition and become the ultimate auto tycoon.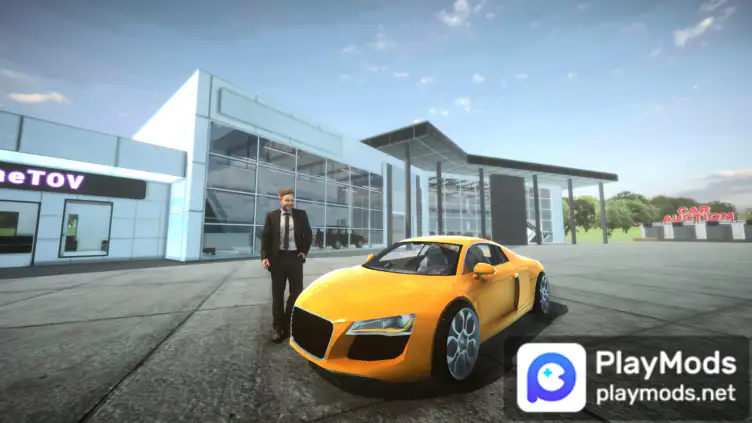 Car For Trade Saler Simulator Features
1. Offers stunning graphics, realistic car models and immersive gameplay that will keep you hooked for hours
2. Unlock achievements, earn rewards, and climb the ranks as you build your car trading empire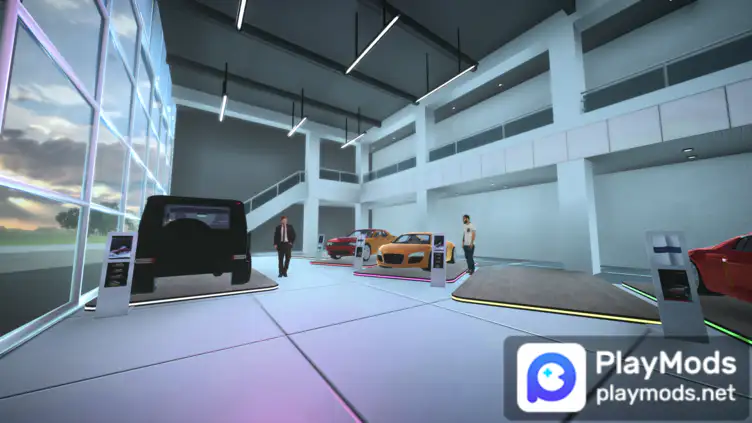 If you like this game, then you should not miss the two games below.
Car Saler Simulator 2023 Mod APK Download
Truck simulator: Ultimate Mod APK Download
Search playmods for more mod games: www.playmods.net