How to Download Cats Soup Netflix Edition on Android for Free

gsc

5927

2023-03-30
Cats Soup Mod Apk is a cute cat simulation management game developed by HIDEA. Players will travel to a wild forest where you and your feline friend will cook delicious food and sell it. Use this currency to further expand your territory and build more facilities to cook more delicious food. This article will teach players how to install Cats Soup Netflix version for free on Android.
How to play Cats Soup Netflix Edition for free
Click the download link prepared by PlayMods for players to download this game for free and experience a lot of hacking content: Cats Soup Netflix Edition Mod APK
Cats Soup Netflix Edition Mod APK Cracked Content
1. Lots of diamonds
2. Lots of gold coins
3. Lots of energy
4. Can directly make clothes
5. Can directly make hats
6. Can make accessories directly
7. Shards can be upgraded with endless clothes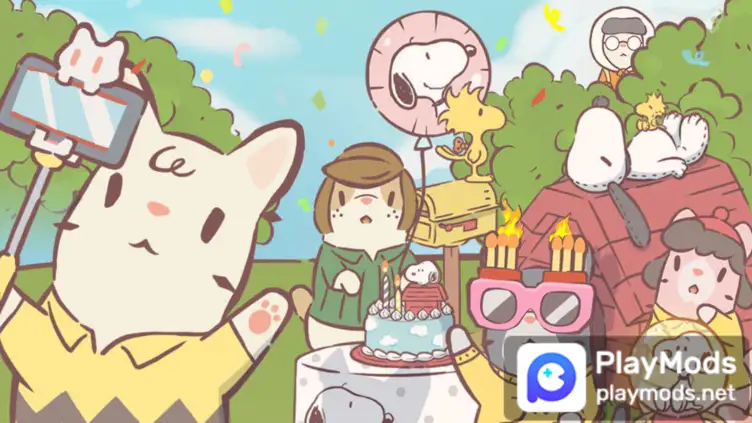 Cats Soup Netflix Edition Mod APK Basics Gameplay
1. The cats in the game will cook dishes, and players can sell them to earn currency. Cooked dishes can be sold at the bottom of the screen. Players can use currency to build facilities and expand the extent of forest areas.
2. When there is a red dot on the camera icon in the lower right corner of the screen, tap it and take a photo. You'll get a lot of coins for doing this and it won't cost you anything.
3. Players can collect and unlock recipes for all cats, facilities, all soups, juices and fish.
4. Upgrading your facilities in the game is essential. In particular, cooking facilities such as soups, juices, and barbecue stations raise the base price of each dish. Upgrading the soup facility will increase the price of all soups on the menu, including carrot soup, cabbage soup, etc.
If you like this game then you should not miss Animal Restaurant Mod Apk
Search playmods for more mod games: www.playmods.net