How to get a dog and doggie tips in Last Day On Earth: Survival

Ivy

13877

2022-08-01
Who can say no to cute dogs? Even if the end is coming and zombies attack, with the company of these cute creatures, the hard days will become warm and interesting, and even in times of crisis, loyal dogs can save us in danger. So, how to get dog friends in the recent prevailing adventure survival game "Last Day On Earth: Survival"?
First, dogs only appear in the red zone, and you need to actively look for them. You can get a puppy after entering the forest and mountain map for the first time. In addition, dogs can also be obtained by airdrops and merchant transactions.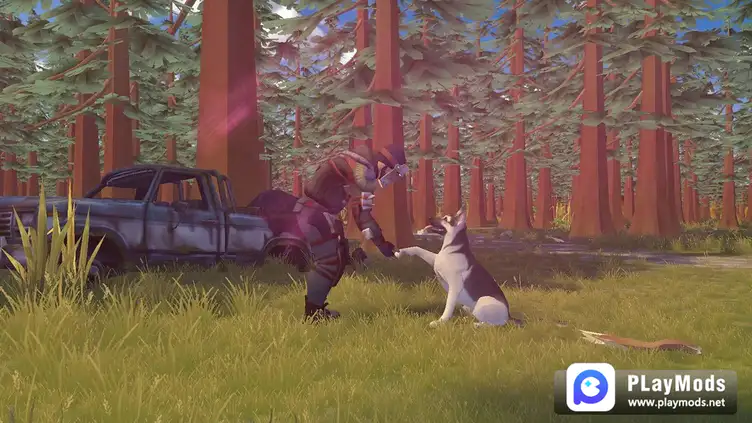 Traits of a dog:
1. Follow trait (level 4 dog purple super rare trait)
Dogs with this characteristic will follow their owners to go out. After going out for a long time, the dogs will show two states: "yellow sign" tired state and "red sign" unhappy state, the former means they can still move for a while,but when they show the latter sign,it will lie down on the ground. The bad states can be eliminated by going home and feeding them dry food (obtained by krypton gold).
2. Boss trait (level 3 dog yellow rare trait)
Dogs with this trait can increase the attack power of all dogs by a random chance of 1 to 5. All traits can stack, but can only stack up to three times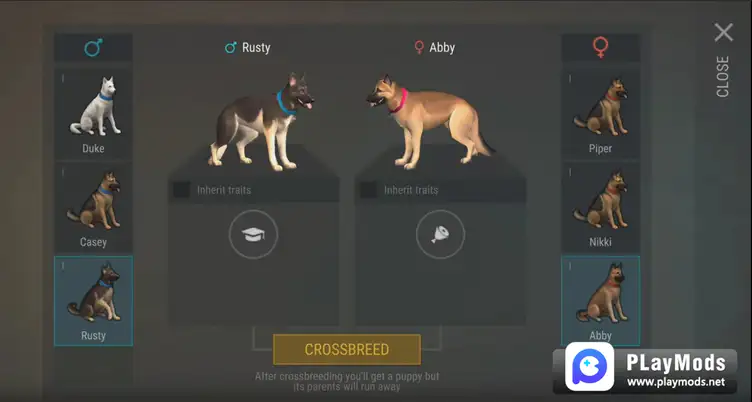 Breeding and Inheritance of Dogs
1. Dog mating breeding list:
Dog Parents Level 1 breeding = Level 2 puppies' probability is 85-90
Dog parents level 2 breeding = 3 level puppies'probability is 40 to 50
The dog parents level 3 breeding = 4 level puppies' probability is 20 to 25
2. Genetic and Trait Inheritance
Dog babies can inherit the traits of their parents, you need to select a good trait (if you choose not to inherit traits,the odd to inherit the traits will be random). Skin color can also be selected, but only for rare skin tones.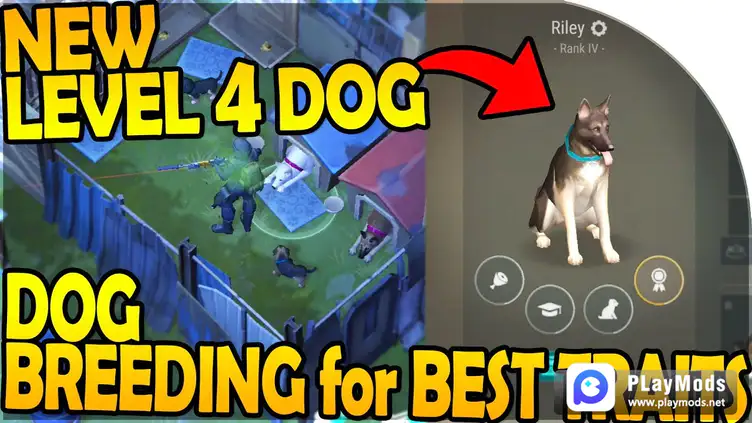 More details are in www.playmods.net