How to Play MARVEL SNAP Mod Apk

gsc

6880

2022-10-26
Game Introduction
MARVEL SNAP Mod Apk v7.6.5 is a strategy card battle game. The game is based on superheroes from the entire Marvel Universe fighting against opponents through card matching. The game has over 150 unique cards featuring characters from the Marvel Multiverse.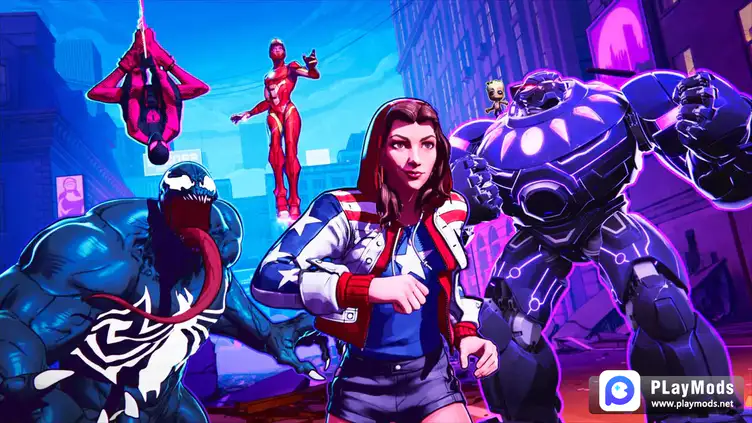 ANNOUNCE TRAILER
How to play
1. Cards: Each card has only three values: resource consumption, combat power, and effect. All cards are not classified into categories.
2. Deck: A player's deck consists of 12 cards, and each game can only hold up to 12 cards.
3. Rounds/Resources: There are only 6 rounds in each round, and players will receive the same number of resource points as the number of rounds in each round.
4. Areas: Three random areas are arranged vertically in each game, and each area can affect the unique effect of the battle situation.
5. After 6 rounds, the team with the leading power in at least two areas wins.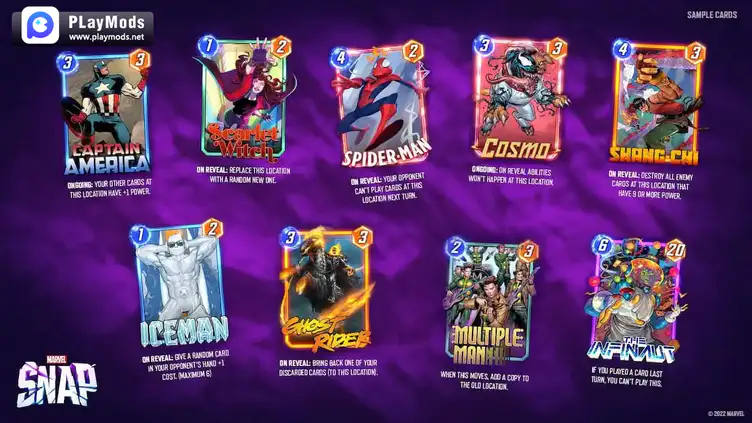 GAMEPLAY WALKTHROUGH
Game Features
MARVEL SNAP Mod Apk has an interesting design: players cannot get new cards by buying packs in the game. Instead, the game's main mechanic for acquiring new cards has been the 'Collection Level'. Players need to improve the collection level by constantly upgrading the cards they have to unlock new random cards.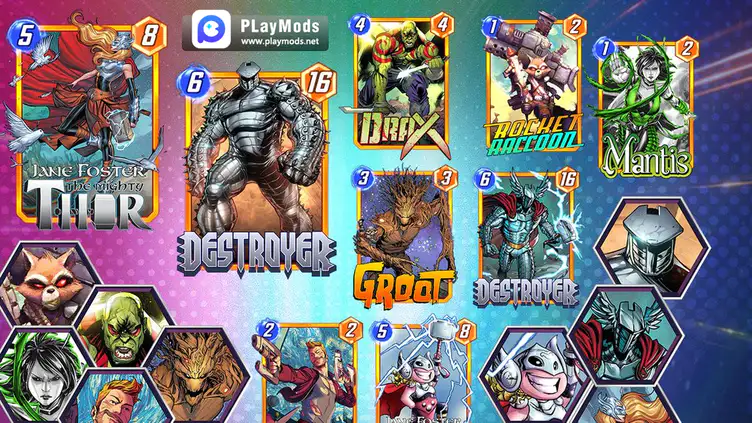 If you are also a Marvel fan, the following games with Marvel IP must also be suitable for you.
MARVEL Future Fight apk game v8.4.0 for android
Marvel Collect! by Topps® apk game v19.2.0 for android
LEGO ® Marvel Super Heroes Mod apk game v2.0.1.27(mod) for android
More games can be downloaded at Playmods: www.playmods.net