Minecraft Mod Apk v1.19.60.20 Update 12 New Funny Mods

gsc

8955

2022-11-25
Still looking for interesting mods for Minecraft? Playmods updated 14 new mods for players today, click the link to download: Minecraft Mod Apk v1.19.60.20 (Mods inside)
Next, I will introduce 5 popular mods among them in detail.
Kill Dragon [RPG]
Kill Dragon [RPG] is an adventure map and role-playing mod. There are more than 6 bosses to fight. Magical weapons and armor will be part of your gear to enjoy your adventures. In the game, you will save a village and retrieve a treasure stolen by a dragon, fight powerful enemies in the arena, and earn exclusive rewards from heroes like you.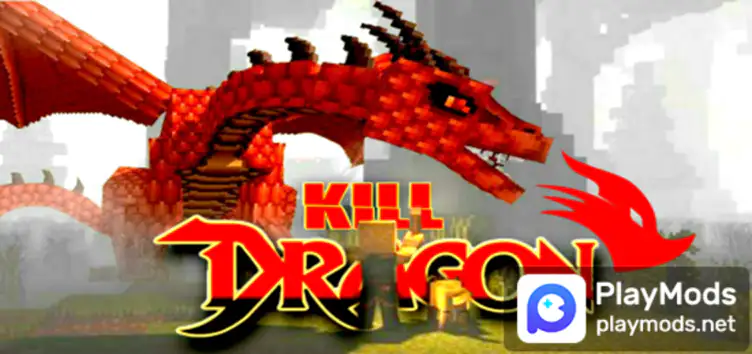 *Precautions
1. Maximum field of view is depending on your device.
2. 1 player only (hard mode) or a maximum of 4 players (easy mode).
3. Do not add any other external plugins or it will affect the game.
4. In low-end devices you may experience delays in some commands, don't worry, it's normal.
World Animals Addon
With this add-on you can add a variety of new animals that will appear in your Minecraft Mod Apk, most animals are aggressive, others can be domesticated to fend off mobs, and some animals can be ridden.
Weapons And Tools Survival Expansion
Equip new Swords, Pickaxes, Axes, Shovels, and Hoes for Minecraft Mod Apk Survival World. Master new weapons and use unique original weapons and tools and find your favorites. Weapons obtained from the crafting table include daggers, sickles, longswords, combat shovels, maces and longswords, lumberjack axes, sickles, and more! Use the many weapons and tools with special individual abilities to find something that works for you, such as Treecapitator, Veinminer, potion effects, and more!
Functional FNaF Security Breach Map(100% restore)
On December 28, 2021, developers began work on a project to build every accessible area of Freddy Fazbear's Mega Pizzaplex from the map in Five Nights at Freddy's: Security Breach. After 8 months of individual work, the Java and Bedrock Edition Minecraft maps are now 100% complete. Each area of Pizzaplex is built over a week, with weekly building episodes posted on the developer's YouTube channel. Not only are there areas to explore, but the developers decided to take the project a step further and make the whole Pizzaplex work, just like it did in Security Breach.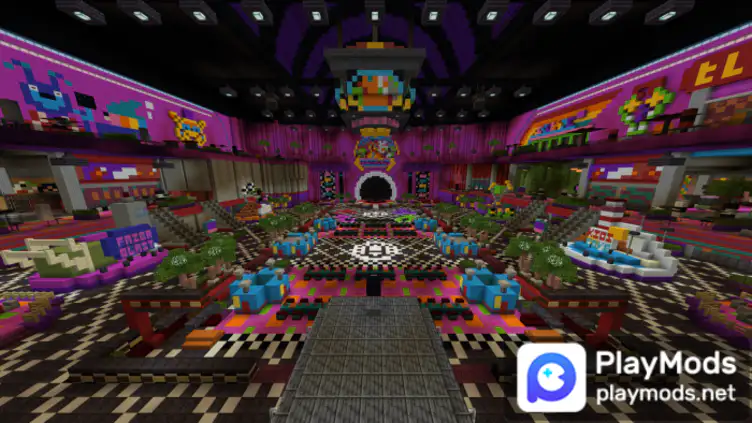 * These features include
1. Playable Princess Quest I Arcade Minigame
2. Playable Princess Quest II Arcade Minigame
3. Playable Princess Quest III Arcade Minigame
4. Playable Monty's Mini Golf Arcade Minigame
5. Playable Balloon World Arcade Minigame
6. Functional Doors
7. Functional Elevators
8. Functional Saving Stations
9. Functional Daycare Generator Sequence
10. Functional Mazercise Controls
11. Functional Fazer Blast Capture The Flag Minigame
Although this version was made for a single-player experience, this map is still multiplayer-compatible. Having said that, there can be some issues with the way some commands work, especially in minigames. Be careful if you are in a world with multiple people at the same time.
Cyber Craft v1.13.5 Player Animation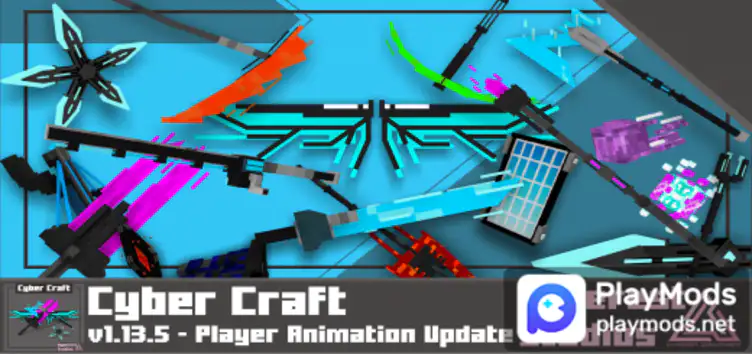 This resource pack is from Black Plasma Studios, World Apart Series, yes you probably know that, are you a fan? Do you want to add that sword to your game? Then this bag is perfect for you. There are many variations of its tools, such as swords, pickaxes, armor, tridents, shields, and more.
Playmods also provides players with many game mods. If you are interested, you can click the links below to download them.
Toca Life World Mod Apk (Mods inside)
Shadow Fight 2 Mod Apk (Mods inside)
Playmods provides players with more interesting game mods: www.playmods.net