Minecraft Mod Apk v1.19.60.22 Update 15 New Funny Mods

gsc

3753

2022-12-03
Still looking for interesting mods for Minecraft? Playmods updated 15 new mods for players today, click the link to download:
Minecraft Mod Apk v1.19.60.22
Next, I will introduce 5 popular mods among them in detail.
Nico's Mobs (compatible with other mods)
This mod will add new mobs that can naturally spawn into your world. Each creature has different abilities and unique loot. Some creatures can be tamed, while others are very dangerous. The design of the creatures matches the style of the Minecraft Mod Apk. Nico's Mobs is designed to make the game more exciting and challenging. Besides the new mobs, this mod also adds some new blocks and items.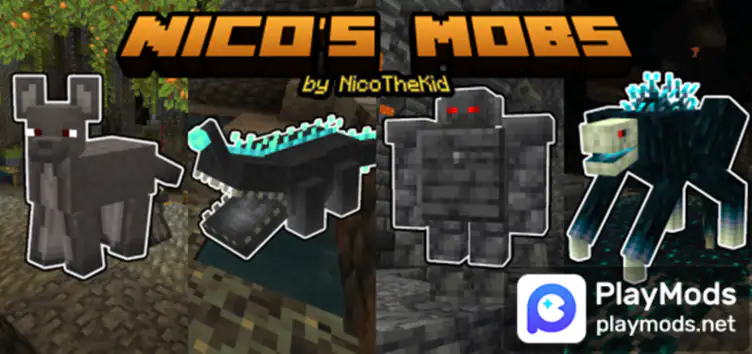 Modern Furniture
Modern Furniture is a decoration plugin for survival world and creative games. The addon brings over 430 color-changing furniture and more! This addon is about a series of modern furniture to furnish your home, the aim of this addon is not so modern (without parameters such as complex electronics or mechanics breaking the game) or want to fill your house with polygons, it's all simple and beautiful end. It's mostly obtained by putting clay balls into stone cutters, and definitely all furniture.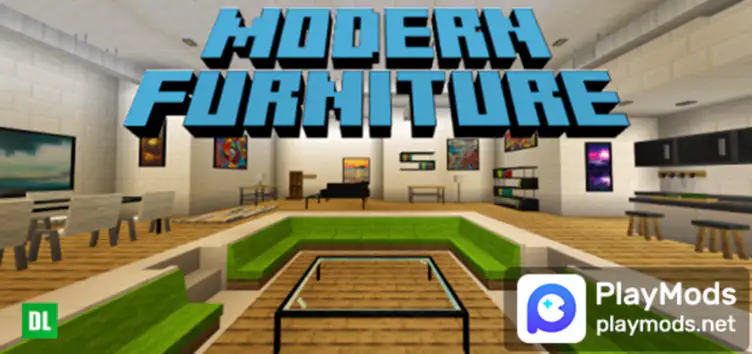 Zombies Skin Pack (It has the Zombie Attack Animations)
This skin pack includes some zombie skins and their animations. This skin pack uses better graphics than the zombies in the skin pack of Minecraft Mod Apk. When you hit any block, place, interact, or hit a player or entity, the skin will perform the zombie attack animation.
* This skin pack does not require any resource packs, you can use it without modifying the game of this skin pack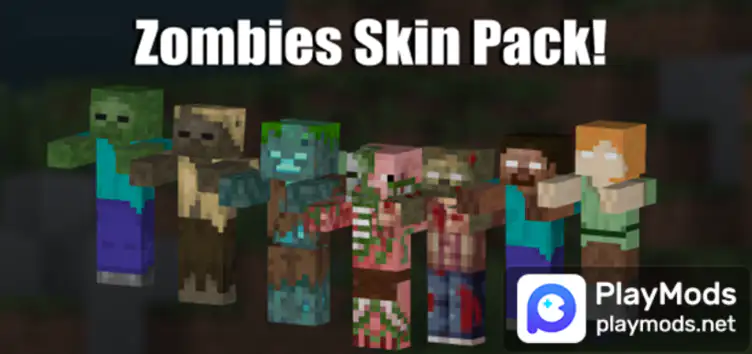 Below are all the skins for this mod.
1. Zombie
2. Husk
3. Drowned
4. Zombie Pigman
5. Slamacow Zombie
6. Zombie C
7. Steve (It is not a zombie, but he is in the skin pack in case you want to replace the skin with yours)
8. Alex (It is not a zombie, but he is in the skin pack in case you want to replace the skin with yours)
9. Alexbrine
10. Herobrine-Added herobrine
Combat Plus V.2 | [Bow & Crossbow!]
This resource pack is inspired by the Toolbelt mod, which gives the player a belt, a sword on the side of the player, a bow behind the player, quivers, shields, and other extra accessories.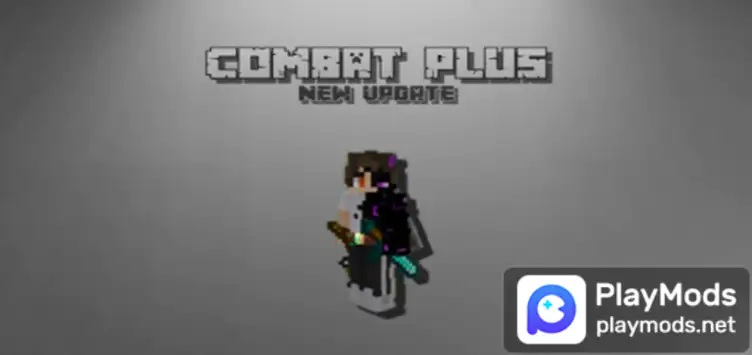 Weapons+ Addon || CRPG
Added 15+ shooting tools, 15+ custom sound effects, 30+ custom weapons, and custom animations in this plugin. The details of this mod are as follows.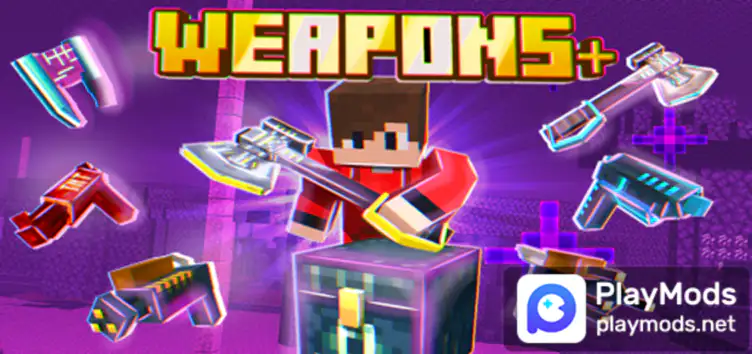 1. New type of combat
2. Custom weapons
3. Strong shooter
4. Custom Particles
5. Custom animation
6. All weapons can be crafted
7. Suitable for multiplayer games
PlayMods also recently updated players with a new mod for a 2D sandbox game very similar to Minecraft. If you are interested, you can click the link to download: Terraria Mod Apk (Mods inside)
Search playmods for more mod games: www.playmods.net