Project Stars Mod APK - An Open-world Survival Sandbox Game

gsc

5239

2023-01-28
Project Stars Mod Apk is an upcoming free online open world multiplayer sandbox survival game developed by Hong Kong Heroes Entertainment Limited. Players will experience life in general on the planet Pandora. Build, explore, fight and survive together on various planets. Project Stars takes visual inspiration from No Man's Sky. In terms of survival, players need to extract resources from the surrounding environment, such as local stones and palm trees, and use technology to craft various items, while also meeting various needs such as food, sleep, energy, and hygiene. As a sandbox, users can build their own properties and vehicles and have complete freedom to play at their own pace and set their own goals.
Project Stars is currently in its early stages, with Android-only alpha testing in several Southeast Asian countries, including Indonesia, the Philippines, and Malaysia. The alpha version of the game includes a test planet where users can play with all existing features, where they can explore the planet, fight other players, and build.
How to Download Project Stars BETA
PlayMods provides players with a BETA download link for this game: Project Stars Mod Apk (BETA)
Project Stars Mod Apk Highlights
1. Wonderful interstellar travel: immerse yourself in the mysterious black time and space. The unique spherical map presents you with a seamless space travel experience. Get ready to land on one of the habitable planets and find your heart and soul home in the Beia Galaxy.
2. Build and craft with imagination: The sandbox game gives you great freedom of creativity and interaction. You can create your own bases, weapons, vehicles, and even bridges and roads from scratch. From now on, you will gain the power to change the world as you like.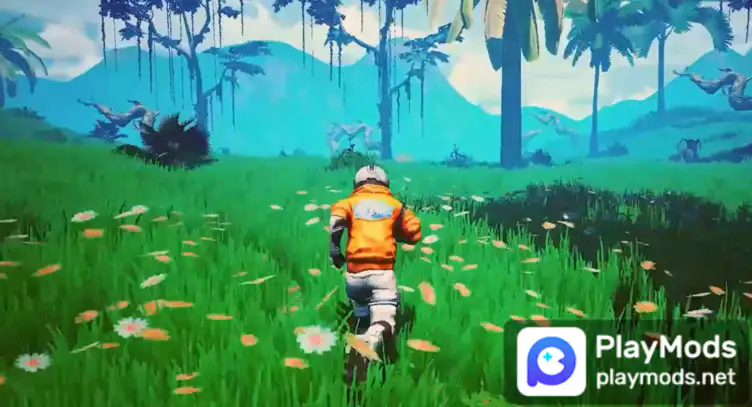 3. Exploration for visual enjoyment: more than 10 kinds of ecosystems, hundreds of animals and plants, rough terrain, dazzling aurora and other rendering effects, making every exploration of yours look brand new. While enjoying the scenery, don't forget to gather enough resources to sustain your life on the planet.
4. Fight against alien creatures: The charming appearance is always accompanied by unknown dangers. Ferocious alien creatures have been spotted on planets, and ignoring them will cost you dearly. Equip yourself with weapons, battle suits and bunkers to survive the dangerous environment. Remember, never let your guard down.
If you liked this game, you will also love ARK: Survival Evolved Mod Apk (Mod Menu)
Search playmods for more mod games: www.playmods.net