Sanrio Game - Miracle Match Mod Apk Free Play & Guide

gsc

5512

2022-11-25
Miracle Match Mod Apk is a cute survival game similar to Dead by Daylight Mod Apk but with a cute theme. Check out how cute the gameplay is in this video below.
Game Download
Players can download this game through the cracked version link provided by Playmods: Miracle Match Mod Apk (Mod Menu)
Cracked Contents
1. Invincible
2. No ads
3. Move faster
4. Increase the number of skills
5. Enemies cannot use skills
6. Enemies won't use sprint
If you complete the pre-registration in App Store and Google Play, you can get the game's pre-registration rewards, the specific pre-registration rewards are as follows.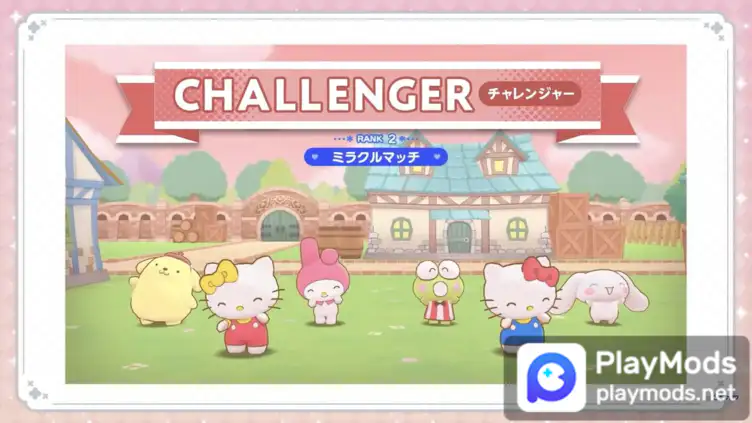 10,000 pre-registrations: coins x 1000
30,000 people pre-registration: gem x 100
50,000 Pre-Registrations: Characters – Hello Mimmy
Gameplay
In Miracle Match Mod Apk, players will play as various Sanrio characters such as Hello Kitty. To start, the game's roster will consist of 36 different Sanrio characters, each with their own special abilities. It is expected that more characters will be added to the game in the future. The game also promises customization options, so players can make the lovable characters even more adorable.
The characters in the game are divided into hunters and challengers, and the hunter must capture the challenger within a limited time. Challengers, on the other hand, need to evade hunters while also rescuing any captured teammates. However, unlike Dead by Daylight, Miracle Match consists of 2 hunters and 6 challengers.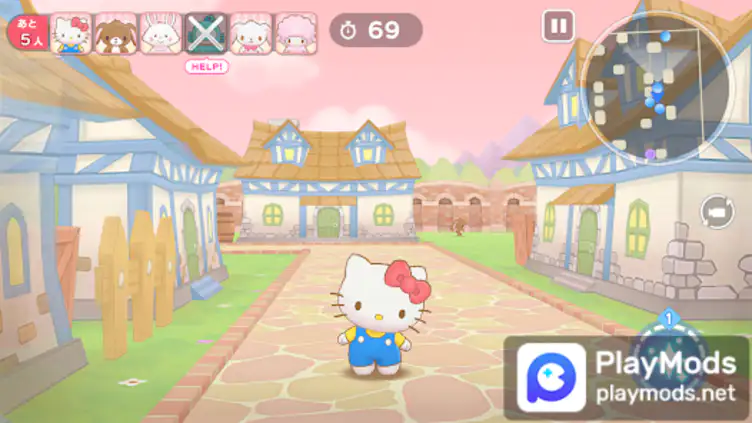 Recently I also wrote an article about Sumikkogurashi Farm Mod Apk, you can click the link below for details.
Sumikko Gurashi Farm Mod Apk Download & Guide
Many cute and popular games can be downloaded through the links below.
Rilakkuma Farm Mod Apk (No Ads)
Sumikkogurashi Block Puzzle(Unlimited Money)
Other types of games can be found in Playmods: www.playmods.net