Scary Teacher 3D v 5.26 Mod Apk 2022 Halloween Update

gsc

7795

2022-11-08
Even though Halloween is over, everyone is still feeling the spirit of Halloween.
Scary Teacher 3D v.5.26 Mod Apk
has updated Halloween content for everyone. In this update, Miss T held a Halloween party. Players need to use items to make trouble at the party and trick Miss T. If you're still unfamiliar with this event, you can watch the video below to know it.
I Went to Miss T's Halloween Party! | Scary Teacher 3D
Mod Apk Free Download
Scary Teacher 3D Mod Apk v5.26 (Mod menu)
Playmods also provide players with a cracked version that is easier to pass. The specific content of the cracked version is as follows.
1. All levels are playable
2. No Ads
3. Move faster
4. Endless Energy, Gold Coins, Stars
5. Game speed up
If you have already downloaded it, then let's take a look at the content of this update. First, open the game, you can open the cracked projects provided by Playmods for players. We can see that this time the game has been updated with new levels of Halloween.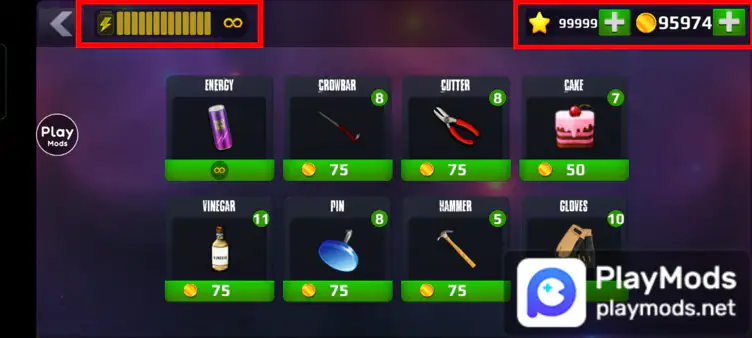 Clicking on Career Mode, we can find that Mystery Special and Spooky Special have been updated this time.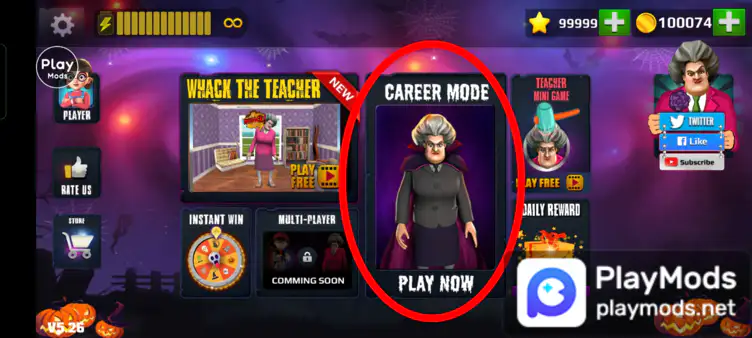 Open Mystery Special and we can play three new levels. They are Bat Romance (very interesting name) A Ghostly Experience and Night Fright.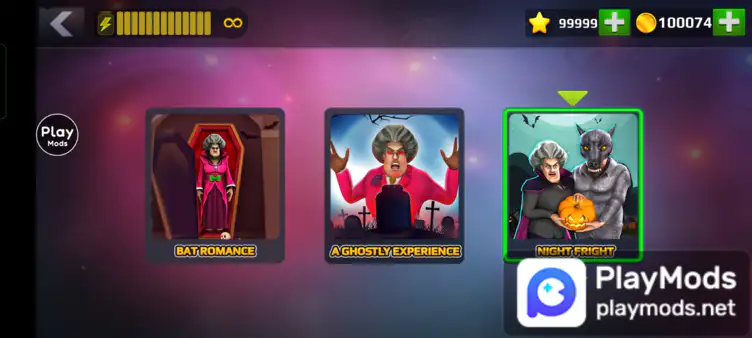 Then let's try Night Fright! The goal of the game is to scare Miss T before she puts on her Halloween costume to scare others.Entering the game we can see that the rooms are decorated with Halloween items, which is very interesting. If the players put the clown suit into the gift box, the players will fail at this level. * But this failed ending is an interesting one.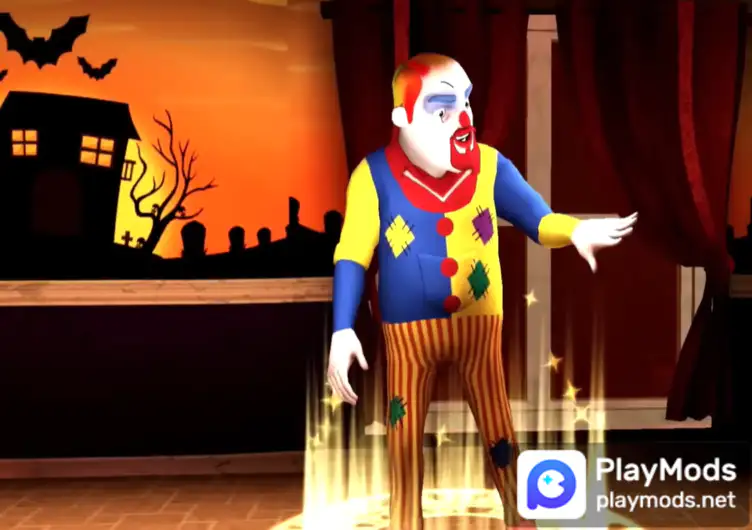 If you want to unlock the second ending, it's the winning ending. Players need to put the werewolf Halloween costume into the gift box. This way the man will wear this werewolf costume and Miss T will be frightened when he enters the room.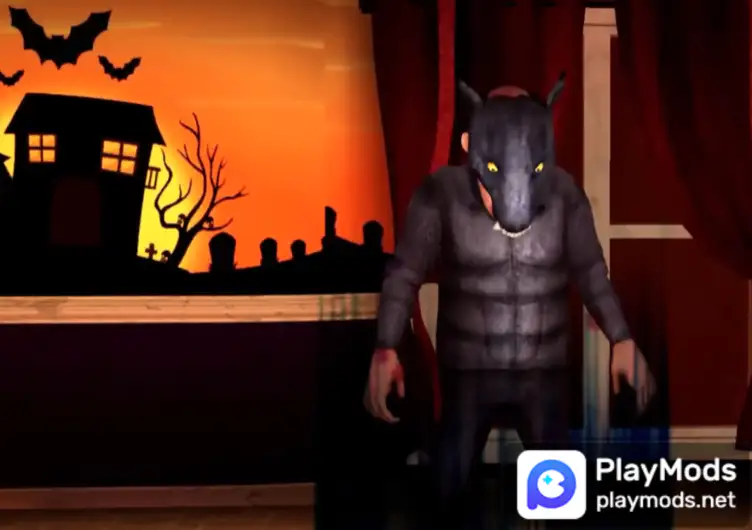 More games can be downloaded at Playmods: www.playmods.net