Subway Surfers Mod Apk v3.5.0 Update

gsc

5458

2022-12-12
Subway Surfers Mod Apk v3.5.0 is updated with new content for Subway Surfers' Christmas Night! This is the fourth and final theme update for 2022. This time the track has a different reflection. The Delorean Park portion of the map is black. There are also sleigh bells and triangle sound effects full of Christmas atmosphere. The trailer shows the banner with a sunrise view. This time, the guard and his dog get new snow beast costumes after their previous Christmas costumes were Santa Claus and Rudolph. This update will also bring new events: collect all sprites and mark time attack events.
Free Download
Do you also want to pass the customs easily? Download the cracked version prepared by PlayMods for players: Subway Surfers Mod Apk (Mod Menu)
This cracked version is carefully prepared by PlayMods for players, and there are many cracked contents in it. Next, I will list the cracked content one by one for the players.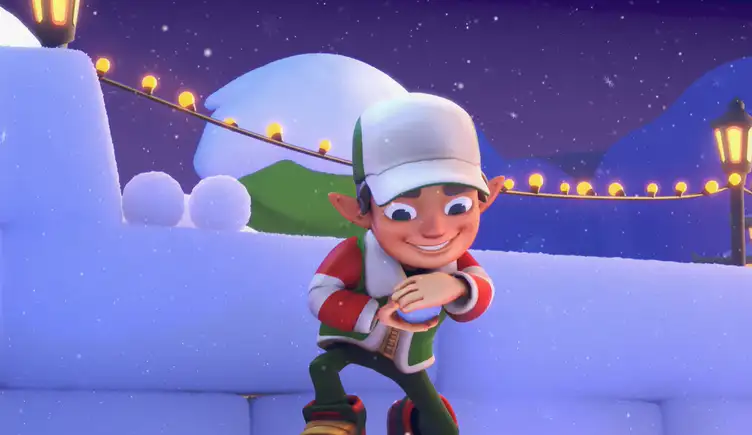 Cracked Contents
1. Invincible mode
2. No Ads
3. Continuous jump
4. Unlimited coins
5. Unlimited props and skateboards
6. Unlock all characters
7. Game acceleration
What are the specific updates? Next, I will list the new features of this update for you.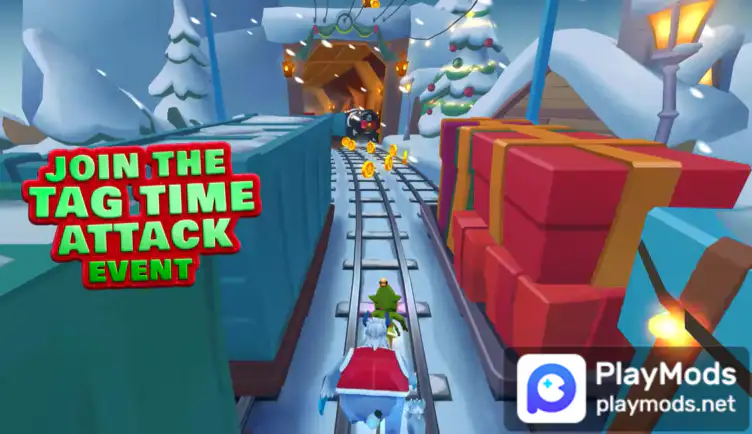 1. The Subway Surfers World Tour decks the halls and tracks of Subway City.
2. Sleigh through the icy Season Hunt and unlock Elf Jake and the all new Snow Cloud Board!
3. The North Pole makes a return with Tag Time Attack — the alien superstar Elf Yutani is waiting for you at the end.
4. Elf Fresh is also ready to join your crew — collect Event Coins and unlock him!
5. Unwrap all the cool presents and even Festive Spike in the Holiday Calendar.
PlayMods also prepares mods for other popular games for players. If there are games you may like below, you can also download to experience.
Melon Playground Mod Apk (Mods inside)
Minecraft Mod Apk (Mods inside)
Search playmods for more mod games: www.playmods.net