The Baby In Yellow Mod Apk v1.6.0 New Christmas Update

gsc

23471

2022-11-30
The Baby In Yellow Mod Apk is a first-person horror babysitter simulation game. PlayMods has provided players with the latest ad-free version of the game. This is a simple and easy game to play because you just need to click and drag certain items. The game will start at your home. There's no one else in there except you and the baby. It's a modest and modern house with no photos, notes, or items to give you an idea of who the parents of this baby are. All that's left to do is take care of the baby. You can find the game's chapters and descriptions on the left side of the screen. For example, your priority is to feed your baby. Here are key points on where to get a bottle and how to feed your baby. The only note missing from the steps list is that you can only carry one item at a time. This means you need to sit your baby in a chair before feeding.
Update Content
The holidays are coming and Hastur wants you to cook him dinner! To celebrate 100 million downloads and the festive season, Team Terrible has created a whole new chapter for The Baby In Yellow Mod Apk with new toys, new secrets, and even a snowball fight with the evil snowman! This update is free and only available for a limited time.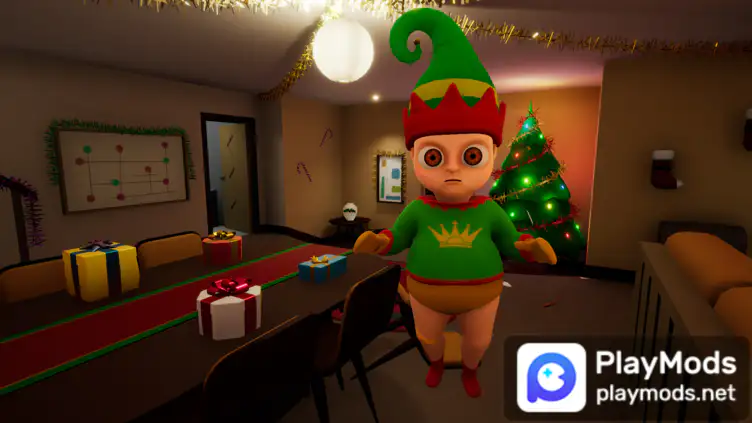 The horror-filled babysitting game has garnered a lot of attention, with more than 100 million downloads since its launch last year. Now, the conservation effort continues in a new chapter, bringing with it even more toys and costumes. Are you ready to celebrate Santa's arrival with this Christmas Chapter? In this update, players will be forced to try to survive the night, rather than enjoy it. Players can look forward to all kinds of horrors, challenges and even epic snowball fights with the evil Yeti!
If players manage to defeat the yeti and stop all the other creepy stuff, they'll be rewarded with a bag full of Christmas goodies, including racing cars, bouncy balls, toy planes, foam dart guns, and more.
Features
There's no downside to accidentally dropping a baby on the floor during a hold, but a lack of feeding can cause a commotion. Missions are constantly updated as the game progresses. There are no points or rewards for the game other than soothing the baby. This gives you the freedom to explore the various ways the game can be played. You can also just ignore the kid until he reveals his true self. For example, you can use the game's physics system to stuff babies in unusual places.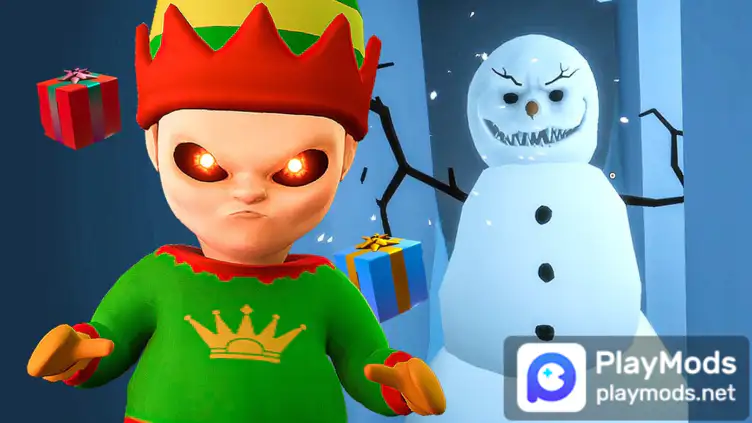 If you like this game, then the following games must be your type too.
Five Nights at Freddy Mod Apk (Unlock All)
Hello Neighbor Mod Apk (Unlocked all)
Search playmods for more mod games: www.playmods.net