Ace Racer APK is NOW Available on Android and iOS

gsc

6955

2023-03-21
Ace Racer APK is a racing mobile game developed by NetEase. Featuring innovative vehicles of unparalleled skill, this game allows players to experience a variety of real cars from legendary automakers such as Porsche and Nissan, as well as create their racing cars! Each car has its ultimate skill. The highly anticipated racing game Ace Racer is finally available on Android and iOS. Let me tell you about this game and how to download it today!
How to Download Ace Racer Mod APK
PlayMods has now updated the latest version of this game for players to download. The cracked version is still under development. Once we successfully crack this game, I will tell the players as soon as possible: Ace Racer APK
Ace Racer APK has more than one million pre-registrations. Ace Racer is currently available on phones in a few select countries including the US, Japan, Korea, Southeast Asia, Hong Kong, Macau, and Taiwan. Those who join these servers will receive various benefits and rewards during the launch period.
Ace Racer APK Newbie Bonus
Ace Racer beginners will get 10 free spins on cars and parts. In addition, players can also complete the launch task within 7 days and get a Porsche 911 GT2 RS and a BMW M8 GTE. For other tasks, you can get the Nissan GT-R NISMO. Well, there will be a special gift for those who like to share their progress on social networks.
What racing cars are available in Ace Racer APK
Ace Racer features more than 100 luxury vehicles from around 25 manufacturers, including Porsche 911s and Nissan GT-Rs. Their appearance can be customized with paint, stickers, rims, and headlights. Also, each car has its unique skills.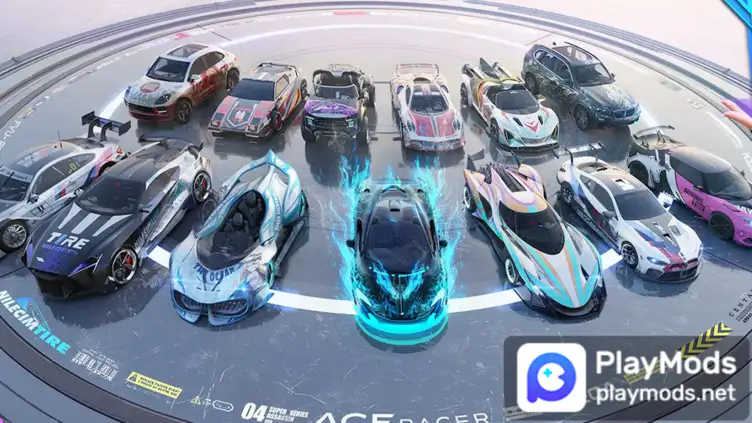 Ace Racer APK Highlights
Ace Racer APK has many fantastic tracks located in Los Angeles, Shanghai, Tokyo, Nevada, and California, as well as multiple modes, including multiplayer and career mode.
If you like racing games, then you must not miss the following two games.
Search playmods for more mod games: www.playmods.net