Farming Simulator 23 New Maps Sneak Peek - Amberstone & Neubrunn

gsc

7860

2023-04-06
Farming Simulator 23 has revealed two new maps where you can choose between environments inspired by North America and Europe - and of course, with tons of farming machinery. Let's take a look at these two new maps together. Get ready to farm Amberstone and Neubrunn!
Farming Simulator 23 release date
Farming Simulator 23 is coming to Nintendo Switch and mobile devices on May 23.
How to Download Farming Simulator Mod APK
Click on the download link that PlayMods prepared for players to quickly download: Farming Simulator 20 Mod APK
Amberstone
Inspired by the northern regions of the United States, Amberstone is characterized by a large rock formation at the center of the landscape. You can't miss it when driving through the small canyon, as the road leads you from the north to the south of the map.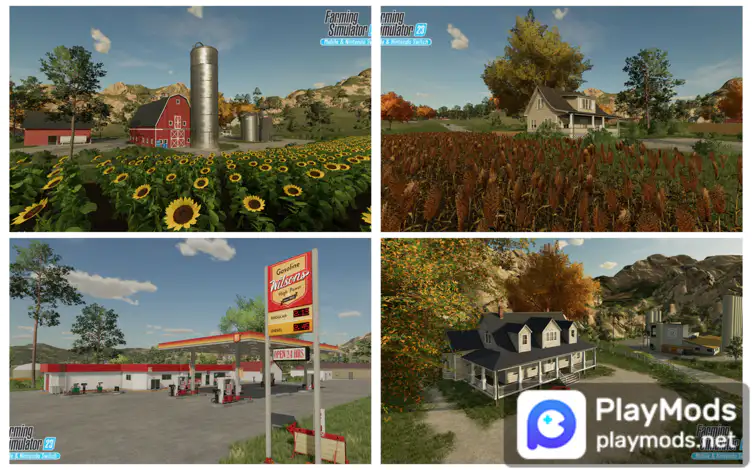 Neubrunn
Neubrunn, as the name suggests, is more defined by German-speaking countries. Instead of a giant rock formation, this map has a wide river flowing through the area. Two bridges allow you to cross to the north and west.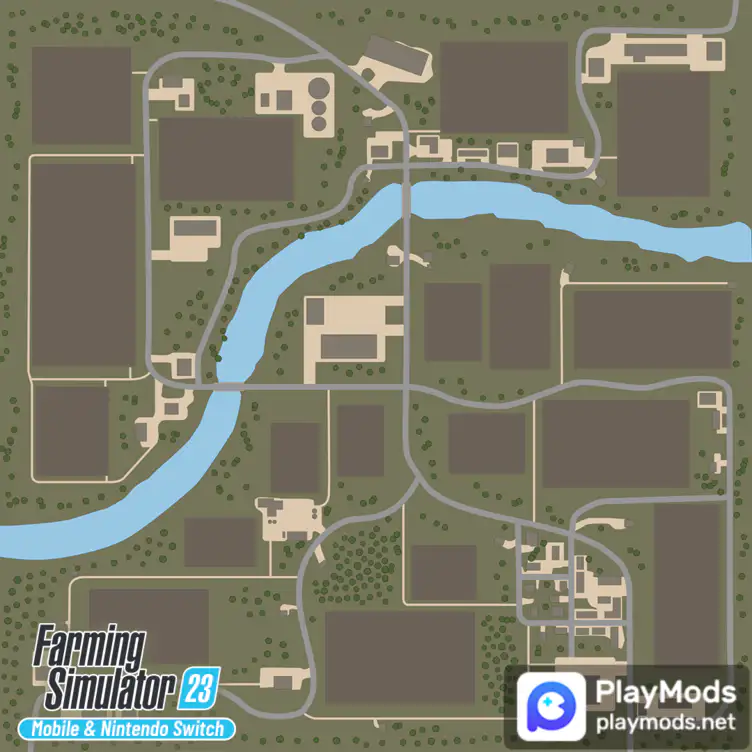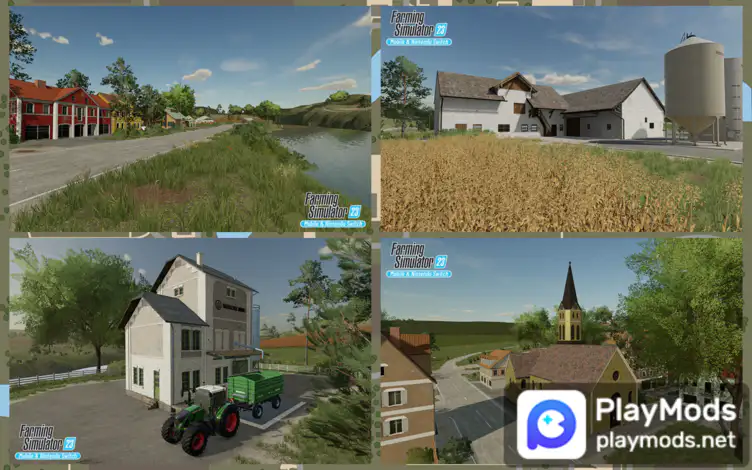 Highlights of Farming Simulator 23
1. 130+ real machines on Switch and 100+ in mobile version
2. 14 crops to sow, grow and harvest - now grapes, olives and sorghum
3. Various field activities, expand by plowing and weeding
4. Build production chains and use powerful trucks to transport your goods!
5. Tend to raise cattle, sheep and other animals, now: chickens!
6. Enjoy endless possibilities on two new maps including collectibles
7. Tutorial mode, AI assistant and new log/pallet autoload feature can help you
Farming Simulator 23 Preorder
You can already pre-order the game for Nintendo Switch and mobile devices running iOS or Android. Click Farming Simulator 23 to pre-order now!
If you want to experience other versions, you can download these two.
Search playmods for more mod games: www.playmods.net