Farming Simulator 23 News - Fact Sheet Collection

gsc

7190

2023-05-06
Farming Simulator 23 is coming to Nintendo Switch and Mobile! If you don't know some of the machinery inside, then you can click on the article to learn.
Farming Simulator 23 Release Date
Farming Simulator 23 launches on May 23, but you can already pre-order the game for the Nintendo Switch and mobile devices running iOS or Android.
It hasn't been long since the release of Farming Simulator 23. Next, we'll highlight the many machines and equipment you can use to work your fields.
Fact Sheet Collection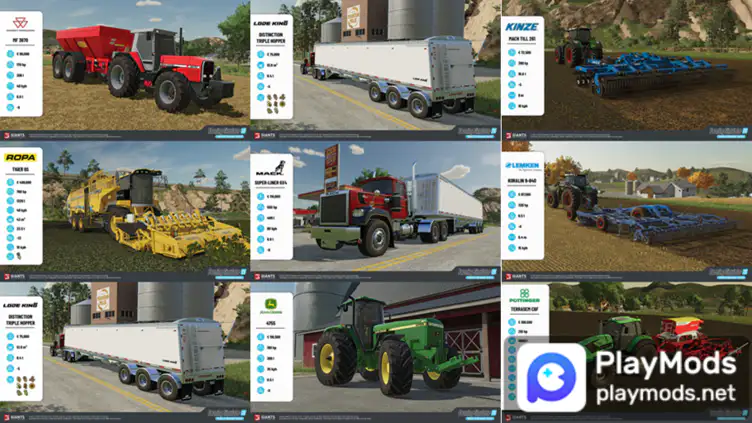 Highlights of Farming Simulator 23
1. 130+ real machines on Switch and 100+ in mobile version
2. 14 crops to sow, grow and harvest - now grapes, olives and sorghum
3. Various field activities, expand by plowing and weeding
4. Build production chains and use powerful trucks to transport your goods!
5. Tend to raise cattle, sheep and other animals, now: chickens!
6. Enjoy endless possibilities on two new maps including collectibles
7. Tutorial mode, AI assistant and new log/pallet autoload feature can help you
If you want to try out the existing versions, you can download the three games below.
Farming Simulator 23 PRO Mod APK
Search playmods for more mod games: www.playmods.net