Melon Sandbox Playground Renamed to Melon Sandbox PG

gsc

4954

2023-08-14
Melon Playground is a 3D sandbox game. This game requires players to use their imagination to simulate various behaviors using various items at their disposal: melee weapons, guns, and even barrels! The game has been renamed again, and this article will summarize all the names used by the game so far for players.
How to Download Melon Sandbox Playground PG Mod Apk
Click on the link to download the latest version of the game: Melon Sandbox Playground PG Mod Apk Download
Melon Sandbox Playground PG Mod Apk Highlights
1. No ads
2. A large number of modules can be used
Why Melon Playground Changed Its Name
The creators of Melon Playground ran into some problems and renamed the game to what is now Melon PG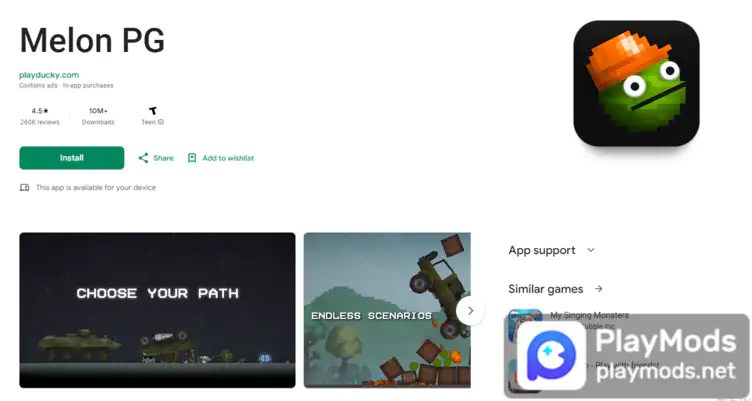 What Names Did Melon Sandbox Playground PG Use?
Melon Playground
Melon Sandbox
Melon PG
If you like this game, then you can also try the two games below.
Search playmods for more mod games: www.playmods.net