Minecraft Mod APK 1.19.70.22 Update New Mods for Gamers

gsc

5845

2023-02-14
Minecraft Mod APK 1.19.70.22 has been updated, and PlayMods has prepared new mods for players to play. This article details three new interesting mods!

How to Download Minecraft Mod APK 1.19.70.22
PlayMods has prepared the built-in mods of Minecraft for players. Players can directly download the mods they want to experience in the game: Minecraft Mod APK 1.19.70.22
Update content
1. Gift-n-Joy Christmas Furniture Addon
Hop on the sleigh as the giving season kicks off! Get the best gifts to reward yourself and your friends with Christmas-related items like furniture! Sit in an armchair, look at the decorations, get on your snowmobile and enjoy the day! Decorate your home with Christmas furniture and treats like candies, chocolates and donuts. Add more paintings, computers, TVs and other stuff. If you're playing a survival game, get them all by crafting gifts! Gifts are the only way to get these wonderful Christmas furniture in Survival Mode. It is divided into four tiers: Common, Uncommon, Rare, and Legendary, each with different prizes. The higher the level, the better the loot inside! Enjoy the holidays in-game with these gifts!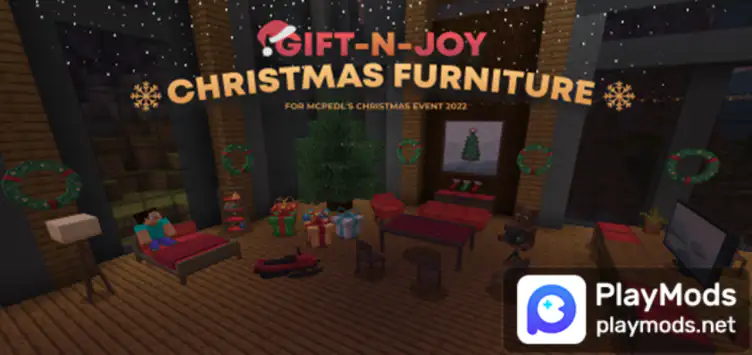 2. Waifus 2.0 Add-On
This addon will add 12 anime characters to be your future girlfriend and protect you in your Minecraft Pocket Edition adventures! You can befriend them and get a free girl in Minecraft. Give her a job or whatever task you need.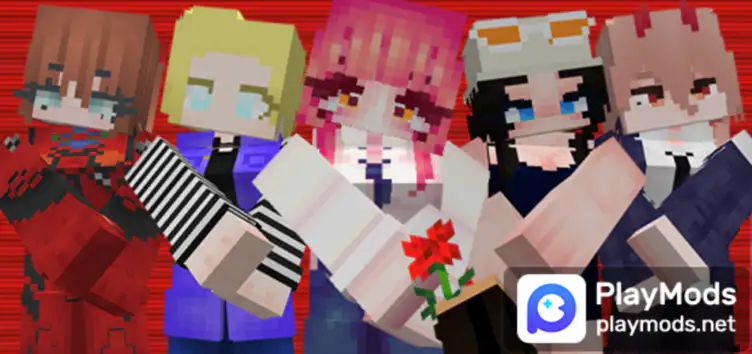 3. Kraftoid's Modern Furniture Addon (Craftable, Custom Blocks and More Colors!)
All modern items - from sofa and dining table ensembles, and fabulous decorations, to expert gaming rigs with monitors and headsets plus a steady stream of new furniture!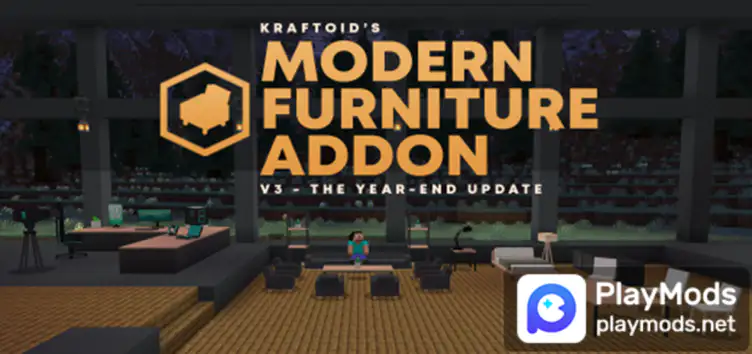 If you like this game, then you must not miss Roblox Mod APK
Search playmods for more mod games: www.playmods.net