Pokémon Sleep Will Finally Wakes Up on June 14, 2023

gsc

6858

2023-03-02
The Pokémon Company will release Pokémon Sleep this summer, and the return of Pokémon Sleep was revealed at Monday's Pokémon Presents showcase, showing off the first gameplay. The game aims to harness the power of Pokémon to turn sleep into an app for entertainment. Let's find out more about Pokémon Sleep!
What is the point of the game Pokémon Sleep
Pokémon Sleep will monitor users' sleep patterns and reward them based on how long they sleep. When the app launched in 2019, Tsunekazu Ishihara, president and CEO of The Pokémon Company, said, "The concept of the game is to make players look forward to waking up every morning." Players of Pokémon Sleep will travel to a new island, Professor Neroli said. There to study the nature of Pokémon's sleeping habits. Snorlax is naturally there, but other Pokémon will be drawn to Snorlax - and rest nearby, allowing players to grab some Zs while they're at it.
"All you have to do is get a good night's sleep," The Pokémon Company says of the premise of Pokémon Sleep, in which your sleep patterns will be measured, recorded and analyzed. This sleep will be classified as one of three sleep types--doze, doze, and slumber--and players will unlock new Pokémon with different sleep types.
Pokémon Sleep release date
The Pokémon Company announced their new game "Pokémon Sleep" in 2019, which will be released on June 14, 2023. Players will have the opportunity to monitor their sleep patterns in the company of beloved Pokémon characters!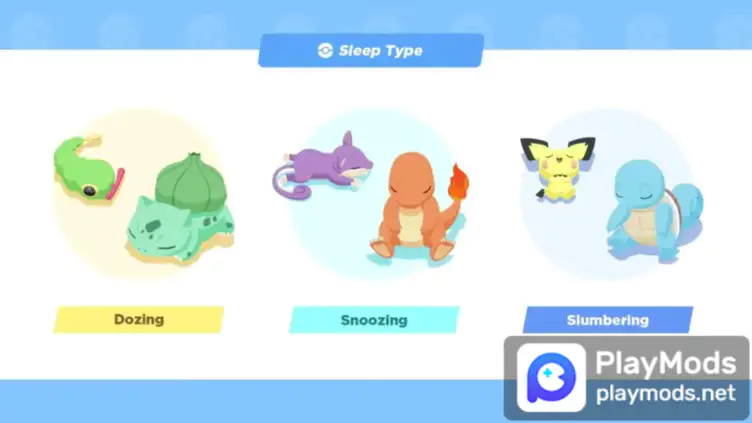 Pokémon Sleep will be compatible with the upcoming new Pokémon GO Plus+ accessory
When Pokémon Sleep is launched, it can be used with the new Pokémon GO Plus+ accessory. A 2019 device will allow gamers to "find" their favorite Pokemon even while they're asleep! It's a Poké Ball-shaped tool that works both as an add-on for Pokémon Go and as a sleep monitor. Rewards await those who use this unique product!
Pokémon Sleep Highlights
1. If you want to get some exclusive research tokens, buy Pokémon merchandise. With it, players can catch Pokémon even while asleep! All a person needs to do is place the device near the pillow before a nap and let it work its magic while dreaming.
2. Just hold your smartphone near your pillow to play Pokémon Sleep. Pokémon Sleep is a game that encourages good sleep habits. It can be used in conjunction with Pokémon Go to enable users to monitor and adjust their sleep patterns to improve health. In this way, they can improve the quality of their sleep each night.
3. Players need enough sleep to collect different kinds of Pokémon. That's the goal behind the game - to encourage people to take a break and get new Pokémon for their decks!
If you like this upcoming Pokémon game, you can also try the three Pokémon games below.
Search playmods for more mod games: www.playmods.net