Subway Surfers Mod APK v3.8.3 Update World Tour 2023 - Underwater

gsc

13760

2023-03-13
Subway Surfers Mod APK v3.8.3 World Tour 2023 is here! This time I came to the underwater city with new equipment and some new mysterious levels. The update is now available globally to experience the game's new visuals. This article will introduce complete information about the underwater city update.
Update content
1. Tenta-Queen (skin)
2. Big Blue (skin)
3. Viperfish (Skateboard)
Underwater City is great for imagining and feeling underwater sea life. Here's a twist, and instead of swimming, each character will sprint or run through the depths of the ocean to survive. Players found the soundtrack to be frightening yet entertaining from the trailer released in the official video announcement.
How to Download the Latest Version of Subway Surfers Mod APK v3.8.3
PlayMods has prepared a wealth of content for players to crack this game, players can enjoy the fun of the game: Subway Surfers Mod APK v3.8.3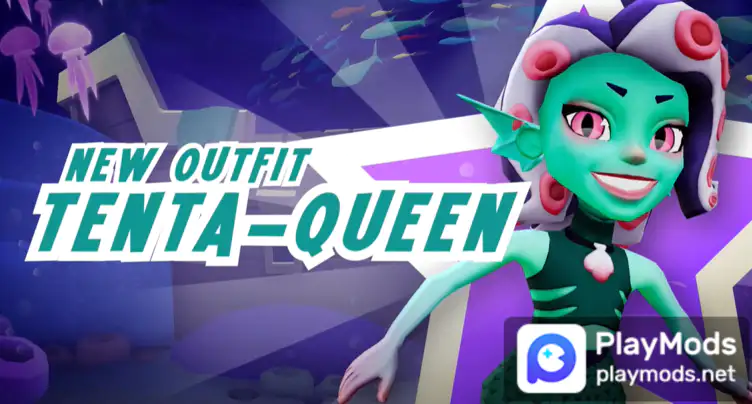 Subway Surfers Mod APK v3.8.3 Hack
1. Unblocked
2. High score, final score x30
3. Unlimited gold coins, keys, props
4. Unlock all characters
5. Unlock all skateboards
6. Unlimited skateboard available
7. Game acceleration
8. No ads
9. Continuous jumping, the highest can reach the sky
When did Subway Surfers come out?
May 23, 2012
If you want to play some other games, you must not miss Subway Surfers Hoverboard Hero Mod APK
Search playmods for more mod games: www.playmods.net