Twitter Will Soon Be Rebranded to X

gsc

5111

2023-07-25
Earlier today, Elon Musk reaffirmed the decision to change the Twitter bird logo in a tweet, stating that a "temporary X logo will go live later today."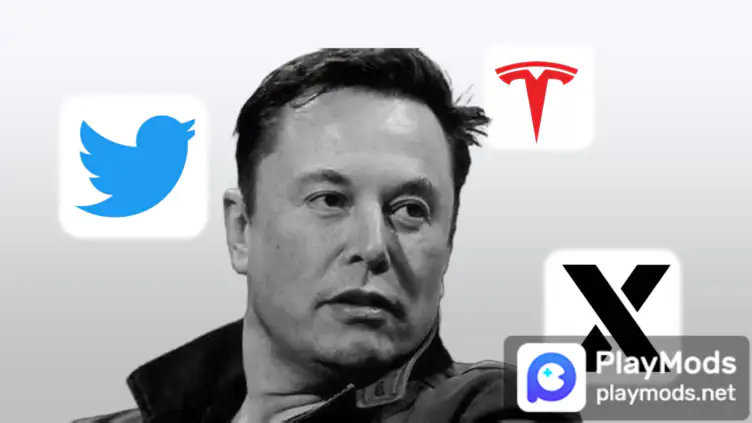 Since SpaceX CEO Elon Musk bought Twitter for about $44 billion in October 2022, the uber-popular social media platform has undergone a series of changes. His first major change at Twitter was dismantling the Twitter Platform Trust and Safety Council and reinstating a long list of suspended Twitter accounts.
After the Twitter acquisition, Elon Musk repeatedly professed his desire for an "app for everything," and he announced to the public that he planned to create this super app, which he would call "X." There's been a lot of speculation about whether he'll build this "everything app" from scratch. This July, one of Twitter's most invisible changes has begun -- the Twitter logo will change from a bird to an X.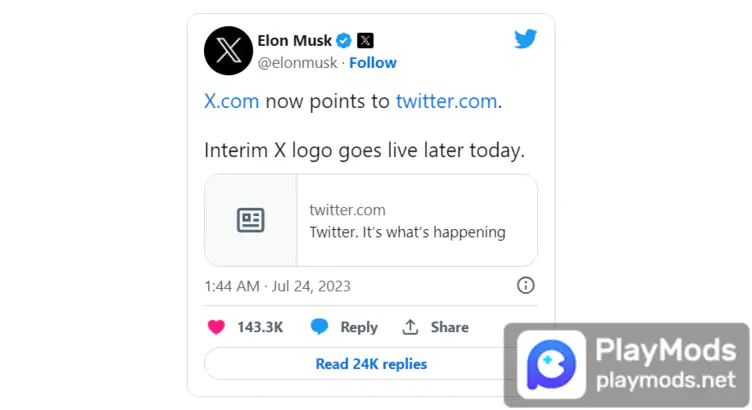 Now he plans to replace the Twitter bird with an "X" that hasn't been changed in years, which means he may want to develop Twitter into a super app. If he decides to turn Twitter into an "X," Twitter users can expect more exciting new features and services from the giant social platform soon. In the near future, it might be more than just video streaming and tweeting. Many features involving payments and direct messaging may soon be available on Twitter.
Subtle clues were revealed even before two tweets about replacing Twitter's decade-old logo with a new X. On July 23, he launched a poll for Twitter users to vote on whether to paint the Twitter icon image from blue to black. More than 70% of Twitter users who participated voted "yes". An hour later, Elon responded to the poll with a picture of a black Twitter bird and a few words, "Like this, but X."
After announcing that he prefers an "X" to black tweets, he went on to post a series of tweets expressing his fondness for the letter "X." In a tweet earlier today, he shared a photo of the "X" sign, adding that he loves the letter "X".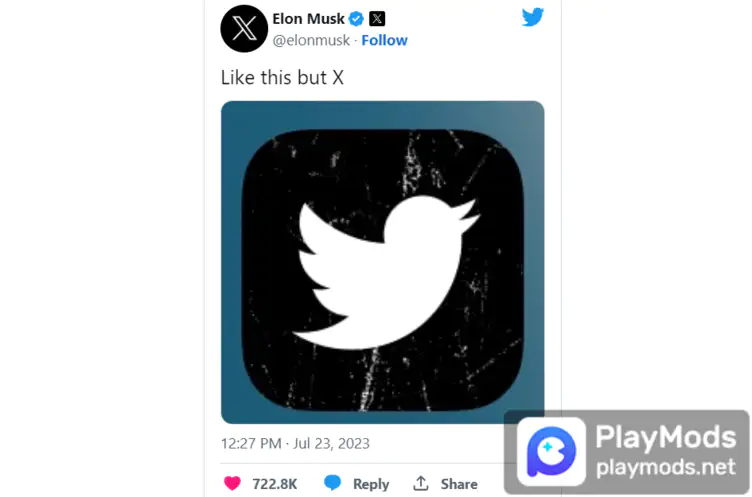 If you like this app, there are a few apps below that you can also try.
WhatsApp Messenger APK Download
Search playmods for more mod games: www.playmods.net