Guzheng Master - Play & Learn Guzheng on Your Phone

gsc

1060

2023-05-25
Guzheng Master helps you become a talented musician at the level of playing the traditional Chinese instrument, the Guzheng. With Guzheng Master, it will become an indispensable app for professional Guzheng players. With Guzheng Master, you have a real virtual professional musical instrument in your pocket! Instead of carrying your instrument with you all the time, you can start jamming on the go, playing riff scores and chords wherever you go.
How to Download Guzheng Master MOD APK
Click the link to download the fully unlocked version: Guzheng Master MOD APK Download
Guzheng Master Features
1. 21-string full-string guzheng
2. Right-hand playing skills: Pluck, Gliss, Tremolo (Shake/Shake) / Automatic Tremolo, Overtone
3. Left-hand playing skills: portamento, small vibrato, large vibrato, percussion (point tone - point tone)
4. Easy-to-learn course mode
5. Practice music games
6. Ability to record audio while playing
7. Play over 650,000 songs from Music Songbook
8. Auto-play "shake" technique when touch moves horizontally (auto-shake)
9. Support multi-touch and swipe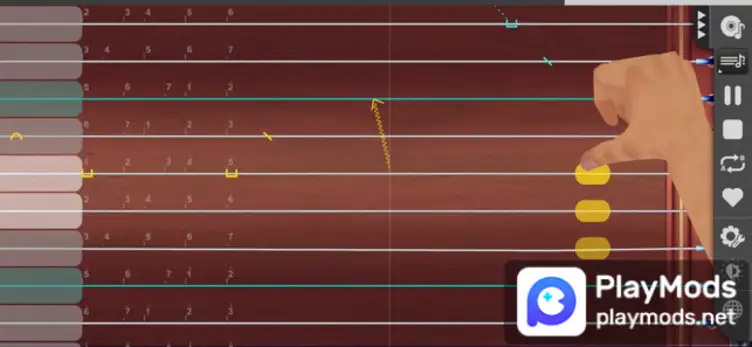 Guzheng Master Highlights
1. Flexible zither view, easy to scroll and zoom using drag/pinch gestures on the pitch slider
2. Tap Pitch, tap the pitch slider after plucking the strings to produce sound effects
3. New musical instruments: Guzheng Master, Guzheng Supreme, Pipa, Angel Harp, Marimba, Yangqin, Music Box, Sitar, Xylophone, Guzheng, Vibes, Kalimba, Santur...
4. Activity page stickers
5. Notification page
6. Guzheng Social Networking Activities
7. Quick tuning (transpose)
8. Customize the zoom in/out of the collision area of the string
9. Auto drag left hand: free play, autoplay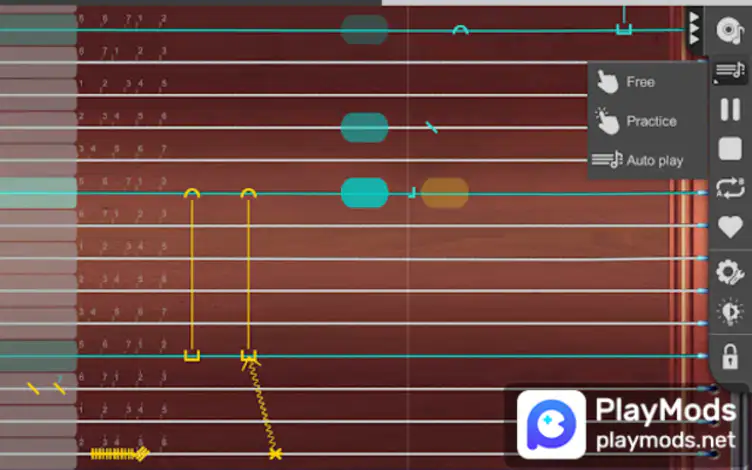 If you like this app, then you can also try the two apps below.
Real Guitar: be a guitarist Mod Apk Download
Search playmods for more mod games: www.playmods.net