 东京喰种:Break the Chains Apk
Release Date:
Thu Nov 09 00:00:00 CST 2023
Please Pre-register this game in the PlayMods App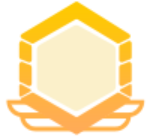 4.7

Tips :
由小萌科技代理的正版策略卡牌战斗手游《东京喰种:Break the Chains》将于11月9日在中国港澳台、东南亚及韩国上线,具体时间点待定,敬请期待!
---------------------------
此外,欢迎小伙伴们在本页面预约游戏,待游戏正式上线后即可第一时间收到推送消息!
The description of 东京喰种:Break the Chains
【Synopsis】
Tokyo, a monster mixed in the crowd and prey of human beings here, people call it a "breed." Kim Muyan, who likes to read, met a woman in the common coffee shop "Anding District", and the two people with the same age, experience and reading interest gradually approached each other ... However, after the bookstore date Jin Muyan was involved in an accident that changed his destiny.
While Jin Muyan held doubts and struggles about this twisted world, he was involved in a series of unable to escape vicious circles ...
【game introduction】
◆ Rich character lineup debut
Use full 3D animation to show the battle screen of bloody worship. Can use more than 30 characters to form a fantasy team!
◆ Revisit the story of the TV animation "Tokyo Symphony"
The classic plot will be reproduced by the 3D character animation!
Let's experience the world without fading, and it is full of charm and contradiction!
◆ Strategic battle
The timing of skill launch and the composition of the character will determine the victory!
It is necessary to think about the order and use of nirvana!
◆ Rich gameplay content
The content of the game includes the story of the conflict between humans and the species, the maze that can be explored by single person, the cooperation system that challenges other players, and the rich play elements such as players battle!
If you like this game, you can try to play the similar games below:
——Uploaded by the user
Show More

Category: Strategy Publisher: KOMOE TECHNOLOGY LIMITED Publish Date: Thu Nov 09 00:00:00 CST 2023
Reviews (0)

Write Review No content~