 崩壊学園 Apk v9.6.52
9.6.52

for Android
Updated on
Fri Apr 28 00:47:48 CST 2023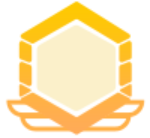 6.0 ★★★ Over 30 Million Downloads worldwide ★★★
The most popular side-scrolling action game in the world "Honkai School"
Explore the collapsed world with the heroes of the 'chosen one'!
[Game Introduction]
Suddenly, the world collapsed,
Humans from all over the world have become zombies all night.
Our main character-a mysterious beautiful girl Kiana, self-declared "the chosen one"
Meet various people in a world full of zombies.
They just need to survive...
★ Exciting battle game frenzy by action gamers all over the world.
You are free to pilot your character with our creative virtual combination of weapons and weapon buttons. Easy to master, even for beginners.
A side-scrolling action game with a simple, yet enjoyable gameplay.
★ Great action game with a lot of gameplay
Real-time control without lock-on feature allows you to move around in virtual stick on the left and switch weapons and fire freely with the right button.
In addition to the basic controls, during the battle you can also summon your friends by pressing the friend button in the upper left.
Team up with your warriors and master dozens of levels of quests and more!
★ Wide variety of weapons and equipment
More than 100 weapons, using various battle styles, experience exhilarating battles in real-time battle against the attacking zombies!
All equipment can be strengthened, evolved, skills can be improved, and you need to evolve to be the top of the battle!
The combination of weapons, outfits and medals changes your fighting style greatly!
Find the suitability of the equipment, and use the weapons and medals that are useful for the battle, you will complete the quest!
★ Pants are the only item that will hold your weapons development
Striped Pants, Dots, White Pants, Bear Pants
Total Race Pants, Ribbon Pants, Race Pants, Leopard Pants, T Pants
C-Pants, new pants every time you progress!
★ All main character characters voices are promoted to fame actors!
Kiana Kasurana: Rie Negiya
Lightning Lightning: Miuki Sawashi
Bronya Zaizek: Kana A total
Princess Musou: Rie Taka
Teresa Apocalypse: Yukari Tamura
Zele Ferrelei: Mai Nakahara
Singh Marl: Vile Uphill
You can hear your voice during the battle.
★ All beautiful girls: cute, main character and zombie!
◆ App price
App: Basic Play Free
※ There are some paid items.
Please be sure to read our terms and conditions before using.
[Recommended Devices]
Android OS 5.0 or above
※ (some non-recommended devices)
◆ To check the latest information
Keep up to date with the latest updates of Honkai School on our official site and Twitter! Honkai School is faster than anyone else
For free!
[Official Website]
http://www.mihoyo.co.jp/english/
(Official Twitter)
https://twitter.com/Houkaigakuen
◆ Help or Inquiry
Please don't forget to answer individual questions in the review section or on our official Twitter.
If you have any suggestions or comments about the game, please send us an email to:
[email protected]
【What do you want us to fill out when inquiring】
‣ Your device name
‣ Detailed troubles
‣ Your number ID (You can find it in the game search for friends)
‣ If the problem is not reflected in the crystal, please send a screenshot including your number ID, order number & content
‣ Feedback
——Uploaded by the user
Show More

Category: Action Publisher: miHoYo Inc. Requirements: Andriod 5.0+ Publish Date: Fri Apr 28 00:47:48 CST 2023
Show More Hide

Updated on 

Fri Apr 28 00:47:48 CST 2023

一、新ステージ追加
二、新装備追加
三、新従魔追加
四、一部UIの仕様変更
五、一部テキストの修正
六、一部不具合の修正
Show More Hide

Reviews (0)

Write Review No content~