 陰陽百鬼物語 Apk
Release Date:
Tue Oct 31 00:00:00 CST 2023
Please Pre-register this game in the PlayMods App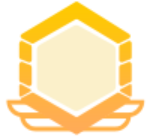 6.0

Tips :
Netease Yinyang Division IP new work AR mobile game "Yin Yang Hundred Ghost Story GO" will open a limited -edition file test in Japan on October 31. The current test recruitment has been opened
Click the test to recruit to enter the mailbox account to participate in the test.
Test details
Test recruitment time: October 10th ~ October 29th
Number of recruiting qualifications: 3000 people
Test time: October 31st ~ November 15th
The game may be possible to launch the national service in the future, so stay tuned!
----------------------------
In addition, you are welcome to receive the push message for the first time when the game has a new dynamic on this page!
The description of 陰陽百鬼物語
Use location information to explore maps. Walking in the world of monsters, you can enjoy various streets. Loyal reproduction of big monsters such as the boy, Jiutian boy, the big Tengu, and the eight -field snake, you can enjoy the real sense of the ghosts and eight lines!
● Your city suddenly returns to the peace era!
Maybe you can meet the legendary monsters every time you go out? ?? ??
● Experience the sad story of the monster
Let's take a look at the daily life of 10 people 10 -color monster friends.
● Friends with the great monster, create the strongest team
Fully turn your tactical brain and create a variety of combinations
● Challenge the powerful demon with your friends
Do you have the opportunity to get luxury rewards for limited time BOSS?
If you like this game, you can try to play the similar games below:
——Uploaded by the user
Show More

Category: Role Playing Publisher: NetEase Games Publish Date: Tue Oct 31 00:00:00 CST 2023
Reviews (0)

Write Review No content~