 와사비 게임 Apk v3.02.26
3.02.26

for Android

Updated on
Sun Oct 30 15:37:35 CST 2022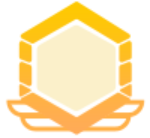 6.0 The description of 와사비 게임
■■■ New Release ■■■
Distribution of new game "captured residence" began.!

"Light horror X death game" is theme of this work.
In addition, map search is introduced in navigation, too and immersion degree improves!
If you like death games, of course, also recommended for those who like horror games.


■■■ What was Wasabi Game? ■■■
· Collected a game studio wasabi in one app!
・ You can enjoy `` Wolf Game '', `` Eve Project '' and `` Captured Mansion ''.


If the app is forced to close, please send us a report in the form below.
https://forms.gle/5QNoxcxnn9a9ansYA


■■■ Wolf Game ■■■
"Lie detective game" which broke previous work 450,000 DL evolved newly!
12 men and women suddenly gathered in a mystery building.
There you get caught up in a mysterious game called "Wolf Game".
There, each player draws a card and is given the role of wolf and sheep.
The person who draws the wolf card must kill someone.
The person who picks both cards must correctly identify and execute who was the wolf in the Wolf Trial.
Death game for life to escape now begins.
Can you safely find the wolf and escape from it?
What is the truth of this wolf game?

At the end everything turns out.

■■■ Eve Project ■■■
Characters who appear in wolf game make an outstanding performance in world that is completely different from wolf game!

Survival × mystery taking place in the streets because of the devastating explosion.
Mystery deepens as the story progresses, panic suddenly comes!
Operate the protagonist Niimura Kou and collaborate with your colleagues to overcome hardships!

Your Courage and Wisdom Are Tested… !


■■■ Captured Mansion ■■■
A death game where you lived with the inhabitants of a mysterious mansion.

You must escape from this mansion before being killed by the villagers.
Please try to play this work which increased urgency by map search.


■■ 【For game broadcasters】 ■■
Welcome to broadcast all contents of "wasabi game"! I'm glad!
I watched all the videos you broadcast m (_ _) m

Second creative is also free!
Fan art is also pleased!

For more details, please refer to the rules for the second use.
https://www.studio-wasabi.info/secondary/rule_en


■■ [effect sound, music material provider] ■■
ポ ケ ッ ト サ ウ ン ド
効果 音 ラ ボ
小森 平
び た ち ー 素材 館
効果 音 辞典
効果 音 g
ひ ふ み セ オ リ ー
音 果 音 フ リ ー 素材 : ジ ー ソ ザ イ
か ず ち
ゆ ~ ぎ り し ぐ れ。
ま ん ぼ う 二等兵
ISAo. sir
soundorbis
チ ョ コ ミ ン ト
こ っ け (西 本 康祐)
Yuli
MFP [Marron Fields Production]
荒 井 智 典
志 多 つ か さ
Haruichi
鷹 尾 ま さ き (タ カ オ マ サ キ)
稿 屋 隆
ス エ ノ ブ
た ま ね ぎ
Kyaai
Yuno
ilodolly
こ お ろ ぎ
Keido Honda like



■■ 【Special Thanks !!】 ■■
シ ャ ル
カ ニ パ ン 's
riyuta-sama

Crowdfunding support.
Thank you very much m (_ _) m


※ Please note that there are scenes in which users may feel some cruelty during the in-game production.
※ The content of this escape game is all fiction. There are no relationships with the characters and groups that appear.
——Uploaded by the user
Show More

Category: Adventure Publisher: STUDIO WASABI Requirements: Andriod 5.0+ Publish Date: Sun Oct 30 15:37:35 CST 2022
Show More Hide

Updated on 

Sun Oct 30 15:37:35 CST 2022

Bug Fixes
Show More Hide

Reviews (0)

Write Review No content~