 3D Farm Animal Transport Truck Apk v1.9
App Name:

3D Farm Animal Transport Truck
1.9

for Android
Updated on
Wed Dec 07 20:09:47 CST 2022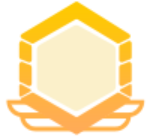 6.0 The description of 3D Farm Animal Transport Truck
Transport wild animals and be part of the farm animal rescue in cargo transport truck games. As a farm zoo animal transporter truck driver, you have to show your off-road truck driving skills on Jurassic animal transport truck. Enjoy the rescue animal transporter sim drive and be part of the offroad transporter truck animals farm games revolution. Driving a powerful cargo truck that contains farm animal cargo toward the destination of animal's simulator is not easy. Now is the time for animal transport farm animal rescue, take the rescued animals with your skills of animal rescue games free. Big transport truck farm animal games have more interesting and challenging missions where real offroad driving adventure awaits. Take the huge cargo Jurassic animal truck, fill it with wild animals and drive it in dino transport farm animal game. Transport pets, farm animals and wild animals from one place to other in transport truck game. Farm zoo animal transporter is your new role which you have to perform by making grand show of your driving commands and controls on animal transport truck.

Driving the vehicle in animal transport games in truck games is a much greater test where you need to ensure you follow the traffic standards of zoo animal transport truck games and drive on the city streets cautiously with the goal that you don't break the traffic flow, driving the transportation truck in animal farm game of animal transport games is a test of your cargo transporter skills. You can upgrade your truck driving skills of zoo animal transport truck simulator in this transport simulator truck game. Driving while animal cargo in your transport truck is not a piece of cake, you have to keep animals safe while driving in this wild animal rescue 3d driving game. Get on the driving seat of the animal rescue simulator truck and transport Jurassic animal cargo in truck transportation wild animal games. In farm animal truck transport, rough terrain and sharp turns are big challenges, drive cautiously while playing wild animal truck driving game.

In farm animal truck games get in the driver's seat of the vehicle truck and transport wild animal transport. Driving in this safari animal game, rough terrain condition where sharp turns and perilous surprising streets are there, you must be extremely cautious while playing hospital transport game. you may have played easy animal transport simulator games but this combination of animal rescue games free with animal truck driver game will take driving challenges to new heights. You might have transported other farm animals but you will face furious animal transportation in this Jurassic animal truck driving simulator. Free animal transport simulator games: farm animal truck driving game is for transport truck driver games lovers who want something different from simple driving challenges. Animal truck driver game along with transporter truck animal farm games is a treat for animal transport farm animal rescue lovers.

Farm Animal Transport New Truck games features:
• Farm Animal New Transport Truck with Animal Rescue Mission .
• Farm Animals Wild Animals Transport Truck Games
• Wild Animals Farm Animals Transport Truck.
• Craze boasting animal transport missions.
• Well developed and powerful transport truck.
• Wild Animals New Transport Games.
• Dinosaur transport Truck game Mode and unloading of animals.
• Teaching school for new animal transporters.

Leave the discussions of rescue animal truck and become part of this perfect presentation of animal truck rescue race to relish latest angry animal transport truck smacks of modern world.
If you like this game, you can try to play the similar games below:
——Uploaded by the user
Show More

Category: Puzzle Publisher: Mission 69 Apps Requirements: Andriod 5.0+ Publish Date: Wed Dec 07 20:09:47 CST 2022
3D Farm Animal Transport Truck 1.9 Update
Updated on Wed Dec 07 20:09:47 CST 2022

Amazing Transporter Trucks are now in Store.
Controllers are improved.
New Levels added.
Previous bugs fixed.
New features added.
Show More

Reviews (0)

Write Review No content~