 3D Imposter Mod Among Us Apk v17
App Name:

3D Imposter Mod Among Us
17

for Android

Updated on
Fri May 26 19:28:54 CST 2023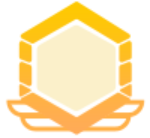 6.0 The description of 3D Imposter Mod Among Us
Welcome to "3D Imposter Mod Among Us" an exhilarating and visually stunning 3D game that puts you in the shoes of the Imposter, pitted against advanced artificial intelligence. Prepare yourself for a mind-bending journey into a world where trust is shattered, and deception is the key to victory.

Immerse yourself in a cutting-edge 3D environment, meticulously crafted to push the boundaries of gaming. Enter the futuristic setting of a high-tech space station, with sleek corridors, advanced control rooms, and vibrant, pulsating lights that breathe life into the immersive atmosphere.

As the Imposter, you are the ultimate manipulator, armed with cunning strategies and the ability to blend seamlessly among the AI-controlled crew members. Your objective is to eliminate each crew member one by one, all while avoiding detection and suspicion from the vigilant AI.

Utilize an arsenal of tactics in this high-stakes game of deception. Engage in thrilling 3D stealth gameplay, using vents, hiding spots, and sabotage to outmaneuver and outwit the ever-watchful AI. Plant false evidence, create alibis, and execute carefully planned murders, leaving the crew members in a state of paranoia and confusion.

Experience groundbreaking AI technology that powers the crew members, enabling them to analyze behavior patterns, communicate, and collaborate with each other dynamically. The AI's ability to learn from your actions and adapt its strategies adds an unprecedented level of challenge, making every playthrough unique and unpredictable.

Unleash your creativity and strategic thinking by manipulating the 3D environment to your advantage. Use your understanding of the space station's layout to plan ambushes, set traps, and create diversions, all while ensuring your true identity remains concealed from the relentless AI.

With stunning 3D graphics, lifelike animations, and a captivating soundtrack, "Deception Nexus: The AI Infiltration" delivers an immersive experience that will keep you on the edge of your seat. As you navigate through the intricate web of deceit, each decision and action will have far-reaching consequences, testing your ability to think quickly and adapt to ever-evolving situations.

Challenge yourself and engage in a battle of wits against the formidable AI. Will you be able to outsmart, outmaneuver, and eliminate the crew members, leaving no trace of your true intentions? Or will the AI expose your treachery and bring your reign of deception to an end?

Prepare to embark on a captivating 3D adventure, where you control the narrative and deception reigns supreme. "Deception Nexus: The AI Infiltration" is the ultimate test of your skills, strategy, and ability to deceive the most advanced artificial intelligence ever created. Are you ready to prove yourself as the master of deception?
——Uploaded by the user
Show More

Category: Arcade Publisher: Elbow Games Requirements: Andriod 5.0+ Publish Date: Fri May 26 19:28:54 CST 2023
Show More Hide

3D Imposter Mod Among Us 17 Update
Updated on 

Fri May 26 19:28:54 CST 2023

Bug Fixes
Show More Hide

Reviews (0)

Write Review No content~