 3D Parking Jam: Unblock Car Apk v1.0
App Name:

3D Parking Jam: Unblock Car
1.0

for Android
Updated on
Mon May 29 18:36:41 CST 2023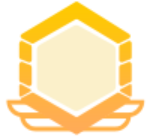 6.0 The description of 3D Parking Jam: Unblock Car
Are you ready to Play 3D Parking Jam and unblock Cars from hectic Traffic Jams? 🚙🚗🚕🚛

This is an exciting Car Parking and Unblock game that challenges players to unblock cars from parking spots in increasingly challenging levels.

This game is perfect for fans of car parking games and car puzzles who enjoy a good challenge. In this game, players must navigate through a virtual traffic jam, trying to find a way to get their car out of the parking lot without causing a major backup.

The gameplay of 3D Parking Jam is simple yet addictive. Each level presents a new parking jam that the player must solve. The player must use their problem-solving skills to move cars out of the way, creating a clear path for their own car to exit the parking lot. The game is played in 3D, which adds an extra layer of depth and immersion to the gameplay. With multiple levels and a variety of cars and skins to choose from, 3D Parking Jam offers endless hours of entertainment.

🚧 Highlights of 3D Parking Jam 👇

🔴 Challenging levels get harder every time and require skills and critical thinking to be beaten! 🤔
🟡 Each level presents a new and unique parking jam,🎨
🟢 Requiring players to use their problem-solving skills to come up with a solution.🧠

🚗 As players progress through the game, the levels become increasingly difficult, presenting new obstacles and challenges that require creative thinking and quick reflexes.🚦

One of the standout features of 3D Parking Jam is the variety of cars and skins available. Players can choose from a range of different cars, each with their own unique design and abilities. Some cars are hard to unblock and more maneuverable, while others are larger and more powerful. Players can also customize their cars with different skins, adding a personal touch to their gameplay experience.

Overall, 3D Parking Jam is a fun and challenging mobile game that offers endless hours of entertainment. With its addictive gameplay, variety of cars and skins, and challenging levels, it's sure to keep players coming back for more. Whether you're a fan of car parking games, car puzzles, or just looking for a fun and engaging mobile game, 3D Parking Jam is definitely worth checking out.

So what are you waiting for? Put your Car Parking skills to the test and escape the traffic now!

DOWNLOAD AND UNBLOCK CARS NOW - Play this fun and addictive 3D Car Parking and unblocking game and escape the parking jam today!
If you like this game, you can try to play the similar games below:
——Uploaded by the user
Show More

Category: Puzzle Publisher: Starfish Game Studio Requirements: Andriod 5.0+ Publish Date: Mon May 29 18:36:41 CST 2023
3D Parking Jam: Unblock Car 1.0 Update
Updated on Mon May 29 18:36:41 CST 2023

Show off your strategic thinking, swiping the vehicles to move them and clear the parking lot to see the magic unfold.
Play smart to overcome challenges and you can clear vehicles out of jam.
The Parking lot needs a Champ and that could be you!
Features:
Unlock Levels
Unlock Vehicles
Show More

Reviews (0)

Write Review No content~